Thinking of buying a new car? There's a good chance there's an SUV somewhere in your shortlist. SUVs are fast-becoming the vehicle style choice, with some carmakers even discontinuing their sedans and instead replacing them with SUVs. To better prepare you during your buying process, here are our top 10 best SUVs coming to Australia in 2019-2020. It builds on from our previous top 10 best SUVs coming in 2018-2019 feature.
BMW X3 X4 M – expected late 2019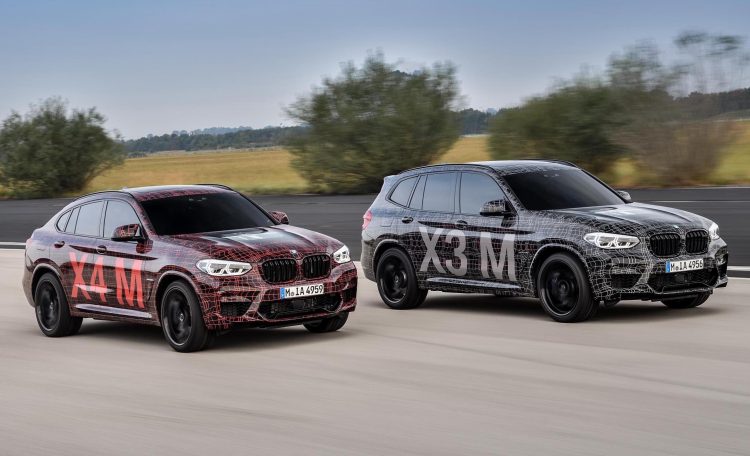 These will come in as BMW's first performance mid-size SUVs, engineered and developed by its M division which is set up right next to the Nurburgring. The X3 M and X4 M will be more powerful and more hardcore than the recently-introduced M40i variant, featuring bespoke suspension, brakes, steering tune, and engine. Speaking of which, the engine bay is set to showcase the 'S55' 3.0-litre twin-turbo inline six engine from the M3/M4. There has been rumours that power could be turned up to around the 360kW mark. With all-wheel drive, expect a 0-100km/h time well into the three-second bracket.
Mazda CX-5 2.5 turbo – by mid 2019
It's already been announced for Japan, but following a heap of rumours Mazda Australia is all-but-confirmed to launch the very popular CX-5 with the company's latest 2.5-litre turbo-petrol four-cylinder engine. The engine debuted in the CX-9, and then it was introduced for the Mazda6 earlier this year. It's thought that it will eventually replace the 2.5-litre non-turbo four-cylinder. It produces 170kW, which is behind some 2.0T rivals, but with 420Nm it squashes most 350Nm competitors.
Hyundai Kona Electric – first half of 2019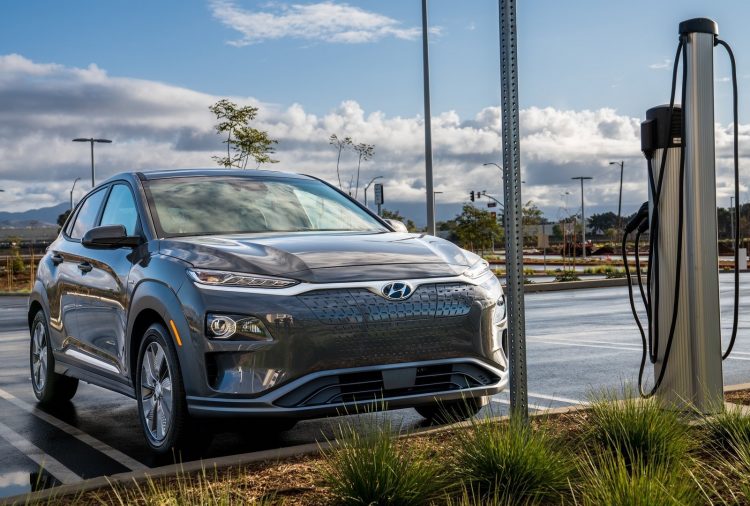 Hyundai Australia has begun local testing of the fully electric Kona. It has already been announced overseas, and it is already showing plenty of promise. The EPA has handed down an impressive 415km range, while the electric system is good for 150kW and 395Nm. Hyundai claims 0-100km/h takes 9.3 seconds, but after talking with some local engineers during a recent event, we get the feeling it will perform the sprint even quicker than this in the real world. Prices are expected to start at around the $60,000, which is expensive. But, it will come in as one of the most affordable electric SUVs – helped by the fact that it is one of the first in its specific class.
Porsche Taycan Cross Turismo – expected 2020
Porsche is busy preparing the Taycan fully electric sports sedan/four-door coupe, following a massive investment in electric mobility. It even had to expand its production facility and hire over 1000 staff to facilitate the new model. Recently, the company confirmed it isn't investing all this time and money into one model, though. It will be introducing a number of electric powertrain options for various models. And the next fully dedicated electric model after the Taycan will be a jumped-up crossover wagon version of the Taycan. Inspired by the Mission E Cross Turismo, it's expected to come powered by the same 800V system as the Taycan, unleashing over 450kW and offering a range of around 500km.
Ford Mustang SUV – expected 2020
Now this is a bit of a strange one, we must admit. But Ford has openly said it is working on a new SUV that will be inspired by the Mustang. With everyone jumping to SUVs lately, can you blame them? Very little concrete details have been confirmed at this early stage, but it is understood it could be based on the latest Ford Focus C2 platform. A teaser has been handed out and it certainly resembles a Mustang from the rear, so who knows, maybe it will actually be based on the Mustang. This is all part of Ford's plan to introduce 40 electrified vehicles (electric and hybrid) by 2022. The Mustang SUV is known as the Mach 1, although Ford is yet to confirm its official name.
Audi e-tron – some time in 2019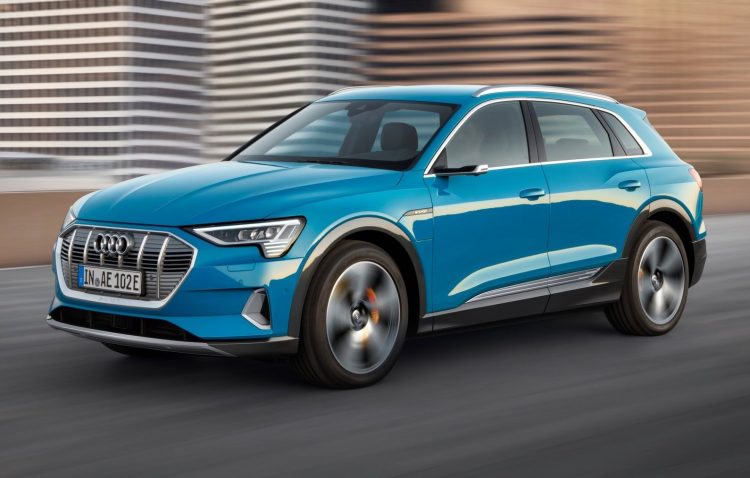 Audi revealed its all-new e-tron SUV earlier this year. It will come in as the first fully electric SUV from the brand, and the first of many 'e-tron' models to come in the near future. The dimensions means it will slot in somewhere in between the Q5 and the Q7, offering seating for five and all of the luxury you'd expect from Audi. Power comes from a 95kWh battery that sends up to 300kW and 664Nm to the wheels, promising a 0-100km/h time of around 5.7 seconds. With a full charge, the range, under the WLTP test cycle, is rated at 400km.
Citroen C5 Aircross – second half of 2019
If you're sick and tired of the same old grey mainstream models, Citroen is always up for some fun and something different. Next year the new C5 Aircross will arrive in Australia. What is it? It's a large mid-size SUV featuring a number of innovations and clever highlights. For example, it'll be available with Progressive Hydraulic Cushions suspension, which is a first for Australia. There's also Citroen Advanced Comfort, which includes unique super-comfortable seats. For the driver there's a 12.3-inch TFT digital instrument cluster, with an 8.0-inch media screen. Local specs are yet to be confirmed but overseas the SUV is offered with a range of turbo-petrol and turbo-diesel engines, with outputs spanning from 97kW and up to 134kW.
Tesla Model Y – likely late 2020 (or 2021 for RHD)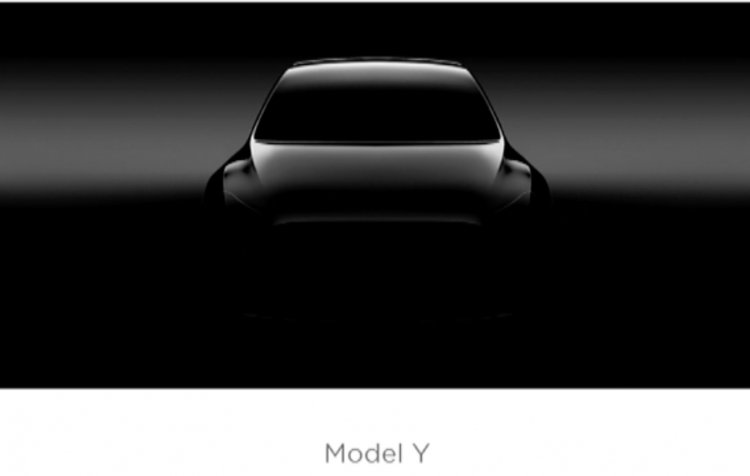 According to reports an early concept/pre-production version may be revealed as early as next year. It's set to comprise of a mid-size crossover ready to slot below the expensive Model X. There is reason to believe it could use the Model 3's platform and stand around the same size, albeit with crossover dimensions. Power options will also likely mimic the Model 3, which is available in rear- and all-wheel drive, with single and dual motor form. Given the popularity of SUVs, particularly small and medium SUVs, the Model Y is expected to be a very popular one.
Aston Martin 'Varekai' DBX – some time in 2019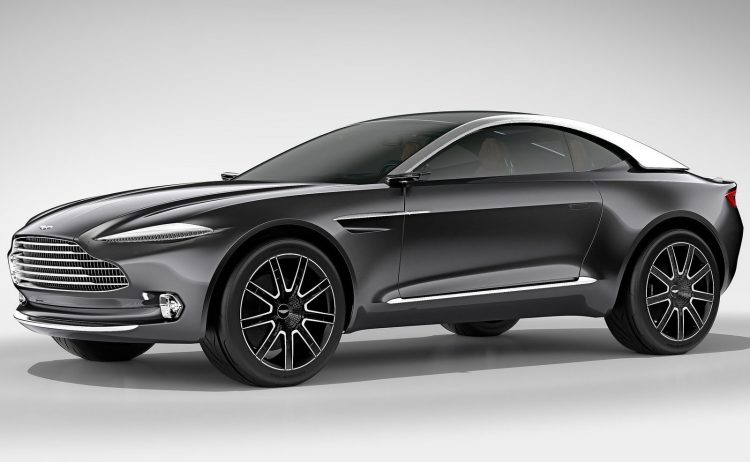 Yes, Aston Martin will soon step into the SUV market with a new vehicle set to be called the Varekai. As we previously reported following an interview with Aston Martin's Asia Pacific boss, Patrik Nilsson, the Varekai will be an upright-style wagon in traditional SUV shape. Nilsson said the vehicle will offer seating for five, with a raised ride height for some degree of off-road capability. It will also showcase a useable luggage area. As for the engines, Aston Martin has the AMG-derived 4.0-litre twin-turbo V8 and its new 5.2-litre twin-turbo V12 that could be used. Our guess is both will be offered. Speaking about this area, Nilsson said: "It will have engines that you might see today or tomorrow, those of course will be shared among the platforms, but the SUV will be on its own unique platform."
New Land Rover Defender – some time in 2020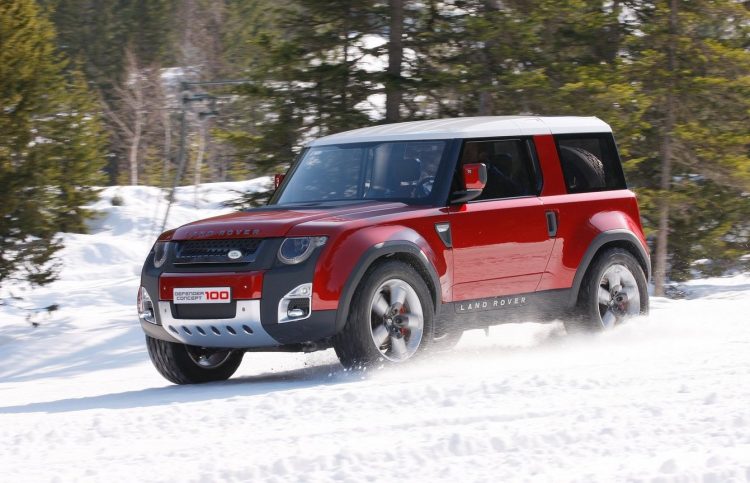 The trusty Land Rover Defender will be back. Production for the last existing generation ceased in 2016. The next-gen model, codenamed L851, is set to arrive in 2020 and is set to bring back the spirit of the long-running original while also infusing modern tech and safety. Underneath the new model is set to be an aluminium-intensive architecture like most Jaguar Land Rover models, adopting a monocoque instead of the old ladder-style chassis. Unfortunately for the old-school fans, the new model is set to switch to an independent rear suspension setup, which would help with on-road comfort and stability. The design is likely to inspired by the DC100 concept car, pictured above.
If you are looking at buying a new car, we might be able to help you save money. We have access to fleet discounts on new vehicles in Australia. Try us out – it's free. Simply head over to our car buying page here (also linked in the main menu bar at the top of the page) and fill in some details, and one of our team members will be in touch with you.