Ford is getting ready to launch an SUV version of the Mustang. Yep, that is what the world is coming to. It's being dubbed as the 'Mach 1' and is set to come in as one of the first of a wave of fully electric models from Ford.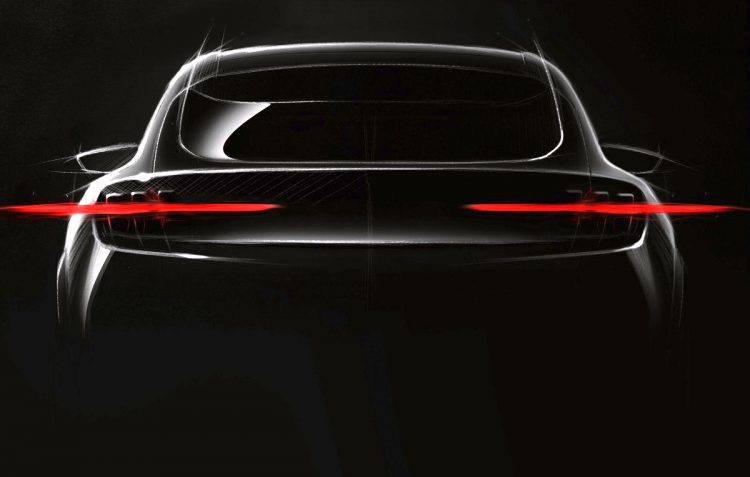 The teaser shows a neat view of the rear end and it is easy to spot the resemblance to the Mustang. Its tailgate/hatch lid smoothly flows down from the roof, and the taillights appear to incorporate the trademark vertical lens sections like the new Mustang.
No concrete details on the vehicle are confirmed with the teaser. Instead, Ford is talking more about the team that is leading Ford's new generation of electric vehicles. Speaking in a statement, Darren Palmer, Ford Team Edison global product development director, said:
"Earlier this year I received a call that would challenge everything I thought I knew about Ford and our future. I was asked to lead product development for a brand-new team, Ford Team Edison, focusing exclusively on electrified vehicles for both Ford and Lincoln. And to be successful, this new team had to be willing to challenge every truth and every process we had developed over the course of our careers."
Ford, like many carmakers at the moment, is rapidly pushing ahead with electric vehicle development. As such, it is planning to launch around 40 electrified vehicles (including hybrids) by 2022. A few of these models are set to hit specific markets only, such as China where electric vehicles are in fast-growing demand.
As for the 'Mach 1', it's expected to be a crossover-style SUV, likely featuring four doors and a sizeable cargo area. Power is set to come from an electric system that offers a full-charge range of 483km (300 miles).
Earlier reports suggested it will be based on the C2 platform, which currently underpins the latest Focus (arriving in Australia in November). In the description of the teaser image file, it says:
"Ford's all-new Mustang-inspired fully-electric performance utility arrives in 2020 with targeted range of 300 miles."