After almost years of rumours and spy videos, BMW has just officially confirmed the upcoming existence of the BMW X3 M and BMW X4 M. These aren't to be confused with the existing M Performance versions. No, these are top shelf, proper, fully-fast M models.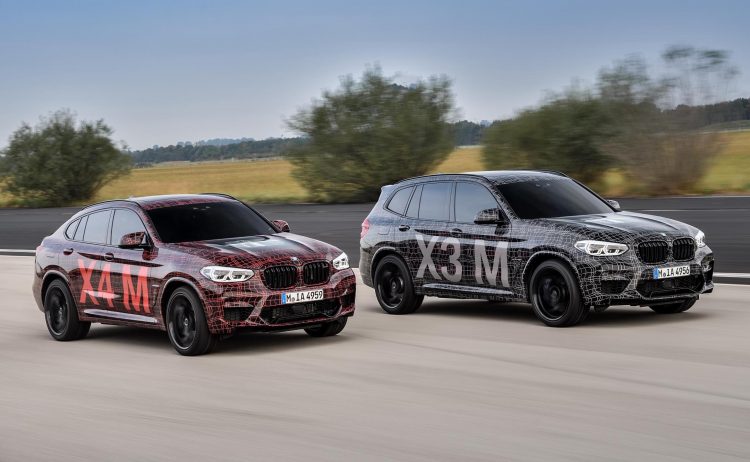 BMW M is presenting the performance SUVs at the Nurburgring in Germany during the DTM racing event this weekend. This is obviously the perfect place for an initial debut, considering the extensive testing that has gone into them at the circuit over the recent past. The venue also gives us a strong indication of their overall performance focus.
So, let's talk about the specs. Unfortunately, BMW hasn't spilled the full can of beans just yet. However, the company says both the X3 M and X4 M feature a "newly developed straight six-cylinder engine with M TwinPower Turbo technology and high-revving characteristics."
Rumours and speculations over the past year or so have suggested the SUVs will receive the inline six from the M3 and M4. In those, there's a 3.0-litre twin-turbo inline six producing between 317kW and up to 338kW, depending on the variant. But since BMW says here the engine is "newly developed", it might be a different tune again.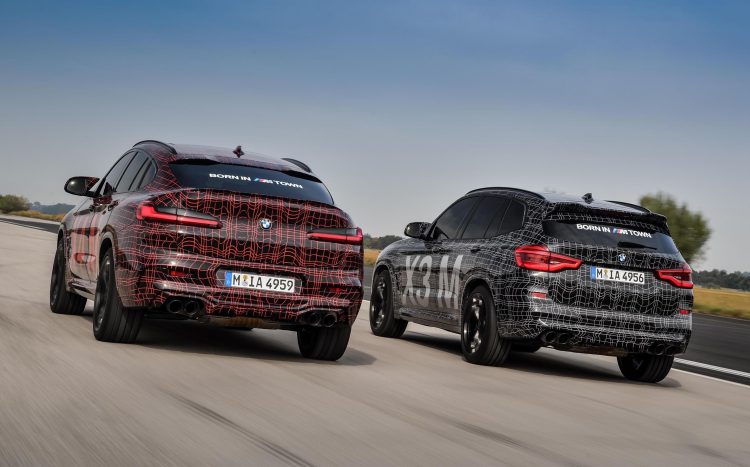 Behind the engine BMW confirms there is an M xDrive all-wheel drive system. In fact, it says the particular xDrive technology was first introduced with the new M5. And as you may know, one of the highlights of the system in the M5 is its ability to be manually (via a button) switched from AWD to RWD modes. We're not sure if this feature will be presented for the SUVs, but it will likely be a rear-biased torque split in any case. BMW says:
"The M- specific further development of the intelligent four-wheel drive system guarantees maximum traction and loss-free distribution of drive torque for achieving extremely dynamic handling characteristics. In interaction with the active M rear axle differential, cornering dynamics, agility and precision in the driving behaviour of the BMW X3 M and the BMW X4 M are lifted to a level unrivalled within the competitive environment."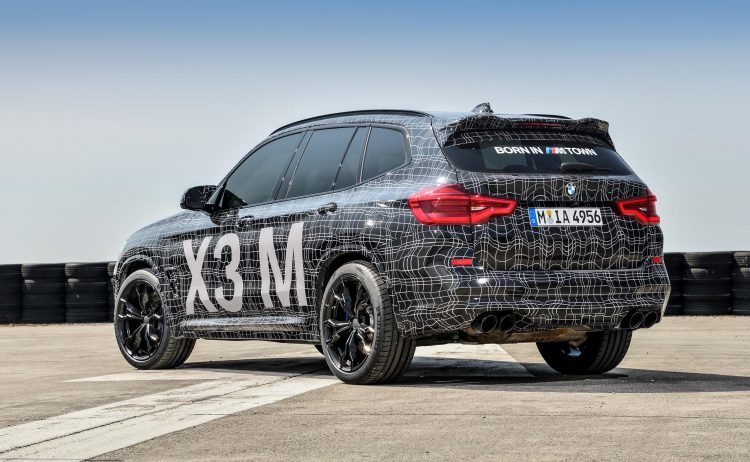 Like other M models, these two are set to come with a range of bespoke performance components, such as big brakes, special suspension with beefed-up chassis bracing, and a unique aero kit for the exterior. The interior will also showcase sporty highlights.
There's been no mention on when these will make their full debut. BMW says the development process is already well underway, which we know anyway. An unveiling later this year seems likely. Stay tuned. And get excited, SUV fans. These two should really shake up the mid-size SUV market. They will face off with the Mercedes-AMG GLC 63 and Alfa Romeo Stelvio QV, as well as the new Jaguar F-PACE SVR.