Yes, it looks like the Tesla Roadster 2.0 will be knocked from its pedestal soon with the new Rimac Concept_Two set to conquer the 0-60mph (97km/h) sprint in just 1.85 seconds.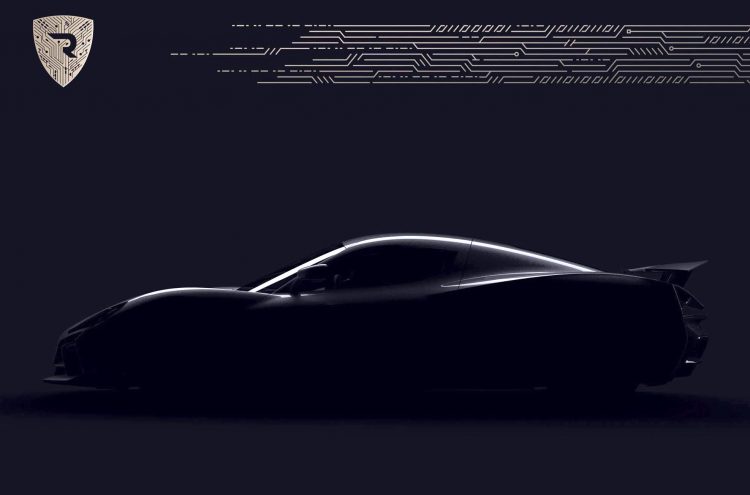 The Croatian company is getting ready to unveil the new model, which has just been confirmed to be called the C_Two, extending on the original Concept_One name, at the Geneva motor show which starts tonight.
In the lead up, the company has released two more teaser videos. One seems to confirm a 0-60mph time of 1.85 seconds (with a one foot rollout, like Tesla testing), while the other seems to confirm a mental power output of 1914hp. That's 1408kW if it's using metric horsepower, or 1428kW in imperial hp.
With these figures it could become the quickest and most powerful production car in the world, even surpassing the 1103kW Bugatti Chiron and its quad-turbo W16 engine. The Chiron is able to dust off 0-100km/h in 2.5 seconds, while the new Tesla Roadster – not due to arrive until 2020 – does it in 1.9 seconds.
As far as we know the Rimac Two will showcase a similar body profile as the One, except with improved aero. Teasers, such as the recent image shown above, have hinted at a large rear wing which should help with rear-end traction.
Fans of The Grand Tour show with Jeremy Clarkson and Richard Hammond might remember the One accident that Hammond had, when the back of the car stepped sideways when he overshot a turn. A rear wing might help to plant the rear.
We look forward to providing all of the details as soon as this one is revealed. The Geneva show is getting underway as we speak. See below for the teaser videos.