We could help you save heaps on your next new car, whether you're after a small eco-focused runaround, a family SUV, or an outright sports car. How? Through fleet buying discounts.
It's quite simple really. Our sister brand, Georgie, buys thousands of new vehicles every month as part of their fleet operations and benefit from bulk-buying discounts; a bit like a shop owner buying their goods from a wholesaler. These potential savings can be passed on to you as an individual customer.
To get started simply fill out the quick form linked below and one of our friendly car buying team members will be in touch.
No obligation, free quote

No need to haggle with car dealers, we'll do that on your behalf

New car can be delivered to your door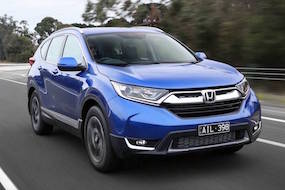 Emma from NSW 
saved $1,678
off the NSW manufacturer's list price of a 2018 Honda CR-V VTi-L on the 24th of Nov 2017
Jacquie from NSW 
saved $1,501
off the NSW manufacturer's list price of a 2017 Mercedes-Benz A 200 on the 15th of Aug 2016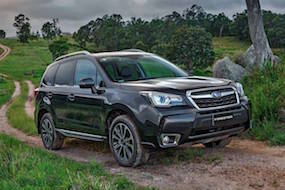 Melinda from NSW
saved $4,655
off the NSW manufacturer's list price of a 2017 Subaru Forester on the 1st of June 2017
FAST AND EASY STEPS

TO FINDING AND BUYING YOUR NEW CAR

STEP 1:
MAKE AN ENQUIRY
Submit your information and a car buying specialist will call you shortly.

STEP 2:
CONSULTATION
Our specialists can help you find cars that match the needs of your lifestyle.

STEP 3:
COMPARE OFFERS
Within 48 hours, we'll find you the best offers from local and national car dealers.

STEP 4:
RECEIVE YOUR CAR
Once purchased, we can organise delivery of your new car to your home or office.
Do your research. Take a test drive. Get a quote. Compare your quote with ours.
To get started we just need a contact number so we can call you up to talk about the car you want, including what colour and options and so on. We can also do it by email if you prefer. Keep in mind we are based in Australia and we can only get you a deal on a new car (not a used car). Click 'Take the first step' above to head over to our car buying form.
Important: Information is current as at 2018 and subject to change. Testimonials appearing on this email are of individual experiences of customers of Georgie and aren't necessarily representative of all those who will use our products and/or services. Georgie makes every effort to ensure all information provided is correct, however, it does not warrant the accuracy of that information. The information is general in nature and does not take into account individual objectives or requirements. Independent advice should be sought. Georgie receives a financial benefit from car dealers for vehicles purchased with the help of Georgie. Georgie is a business name of CarLoans.com.au Pty Ltd ABN 88161036228 which is a wholly owned subsidiary of Firstmac Group.