Isuzu Ute could offer a sporty, enhanced version of the D-Max in the coming years, although such a model is not likely to arrive with the current generation.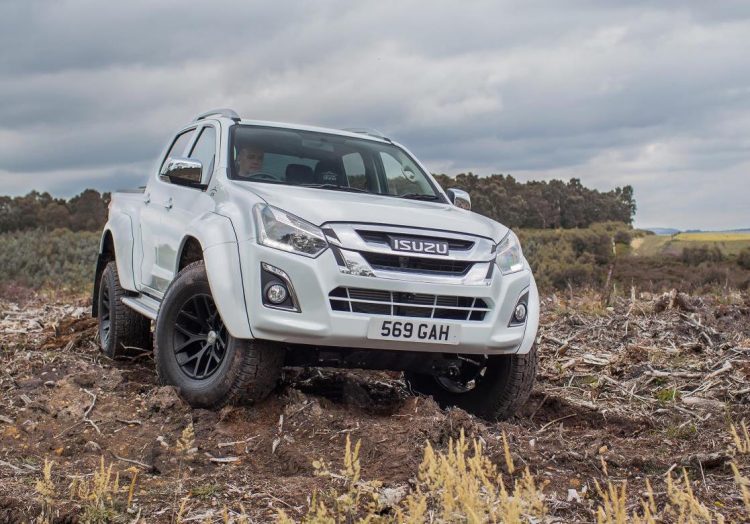 Speaking with media at the Australian launch of the MY2018 D-Max in Brisbane this week, engineers said a hotted-up version of the D-Max is not on the radar at this stage. However, they said they are open to other model lines and always looking for opportunities.
The ute segment is becoming one of the most popular vehicle segments in the Australian market. Sales for most models are climbing and climbing, and now some are looking to branch out and broaden the appeal of their utes by introducing sporty, hardcore versions.
You have the Ford Ranger Raptor, the HSV SportsCat, and the Toyota HiLux Rugged X. Holden offers the Colorado LSX special edition as well, with Mitsubishi presenting the Triton Blackline. Although, these two latter examples are more about accessories than re-engineered bespoke variants like the former mentioned models.
Isuzu certainly has the credentials to introduce a sporty model. It doesn't currently compete in the SuperUte series, but it has competing in various rallies including the Australian Safari and the Dakar. It also has its Driving Academy which offers pretty serious driver training, and the Team D-Max stunt crew which do special shows all around the country showing off the adventurous capability of the ute.
Isuzu did offer the D-Max X-Runner last year but this was a very mild variant. It also offered the AT35 edition in the UK (pictured), built with help from specialist tuner Arctic Trucks.
With heaps of off-road racing expertise up its sleeve and decades of development and knowledge in producing trusted and capable off-road utility vehicles, Isuzu, perhaps more so than any carmaker, has the potential to produce a highly desirable, tough and sporty truck. What do you think? Would you like to see a Ford Ranger Raptor rival from Isuzu?