Lamborghini has been spotted again testing a prototype version of its all-new Urus SUV out on the Nurburgring in Germany. And it looks like the handling has been tightened up.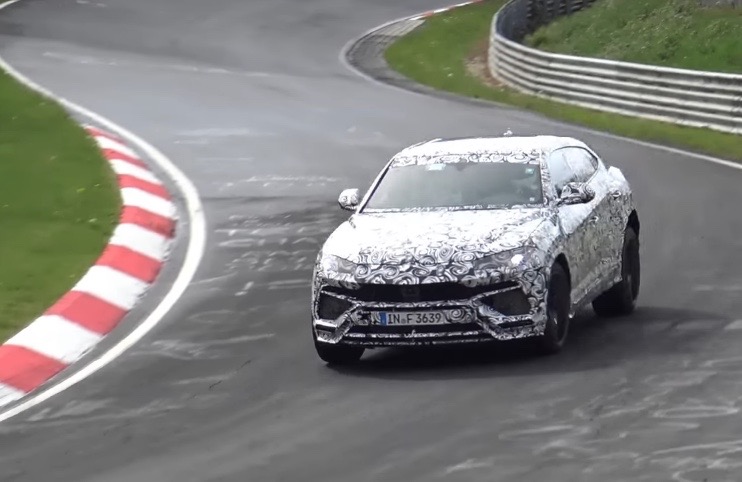 We saw a prototype briefly in an earlier video, showing obvious signs of body roll and less-than-agile cornering prowess. But this latest prototype looks a lot more composed and committed.
It turns in with better body stability, and there seems to be less tyre screeching going on. This suggests engineers have made a major tweak to the SUV, with the initial prototype perhaps being used simply to lay down some benchmarks.
As we already know the Urus will use a variation of Volkswagen Group's MLB Evo platform, which is taken from the Audi Q7 and Bentley Bentayga. Although it does feature weight-optimising measures, a kerb weight in the region of 2000kg is likely.
However, Lamborghini might infuse some of its extensive carbon fibre experience into the platform and body construction to help reduce this. We might see it dip into the 1800kg mark.
Lamborghini has already confirmed the SUV will be offered with a V8 producing around 478kW (650hp). This should help to see 0-100km/h sprints in well under 4.0 seconds, along with a top speed of over 200mph (322km/h).
As for the design? Well, the prototype seems to be pretty much in form with the Urus concept, with a swooping roofline, low-profile glasshouse area, and an angled pair of headlights and complex front bumper bar.
A public debut of the production version might take place later this year, with production commencing in 2018. Click play below to check it out so far.