Tesla has unveiled its new pickup truck, called the Cybertruck. As per usual Tesla products it boasts a number of innovative and clever ideas that are sure to shake the industry, packaged in a thought-provoking design, with excellent performance from an electric motor system.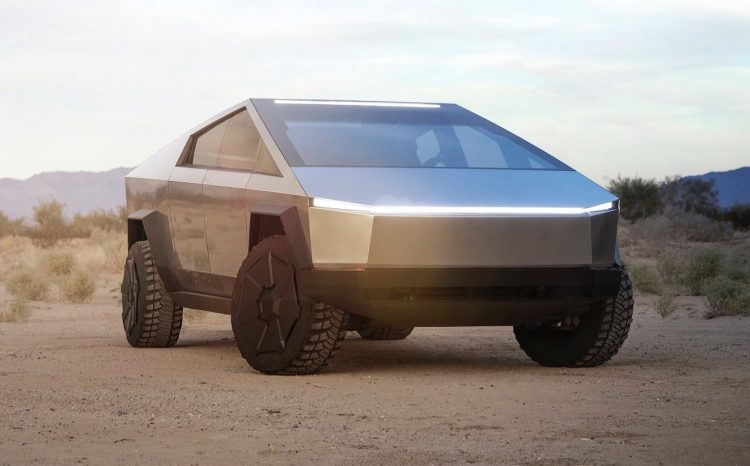 Taking on the large pickup truck segment in the US, the Cybertruck is being presented as a futuristic utility that infuses plenty of retro themes in its design. Many of the panels are completely flat, going against the current styling trends. The panels are made from ultra-hard cold-rolled stainless steel as well for strength and durability.
Upon initial launch Tesla will be offering three main powertrain levels; a single motor rear-wheel drive, dual motor all-wheel drive, and triple motor all-wheel drive. Ranges span from 403km-plus, to 483km-plus, and up to 805km-plus, respectively (EPA estimates).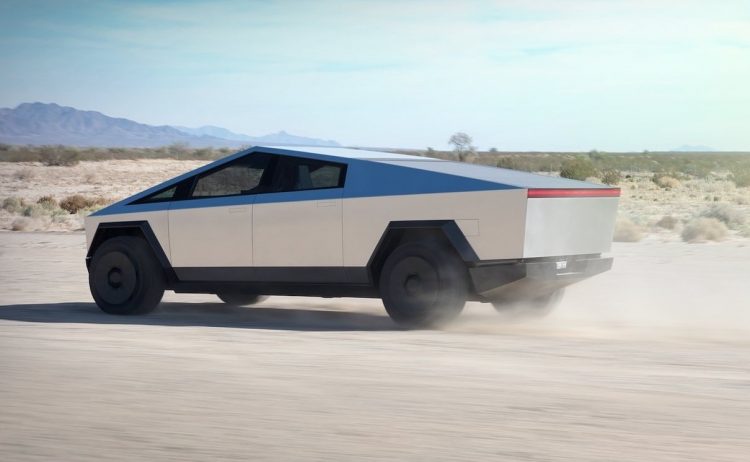 Acceleration times for the 0-60mph (97km/h) sprint range from under 6.5 seconds, under 4.5 seconds, and under 2.9 seconds, respective to the variant levels mentioned above. Performance is obviously not the most important aspect for a pickup truck, however, these times are very impressive for the segment.
Also impressive are the payload and towing capacities. Tesla claims payloads are up to 1588kg, with towing capacities ranging from 3402kg, 4536kg, and up to 6350kg for the flagship tri-motor version. Again, these are some very impressive figures for this class of vehicle.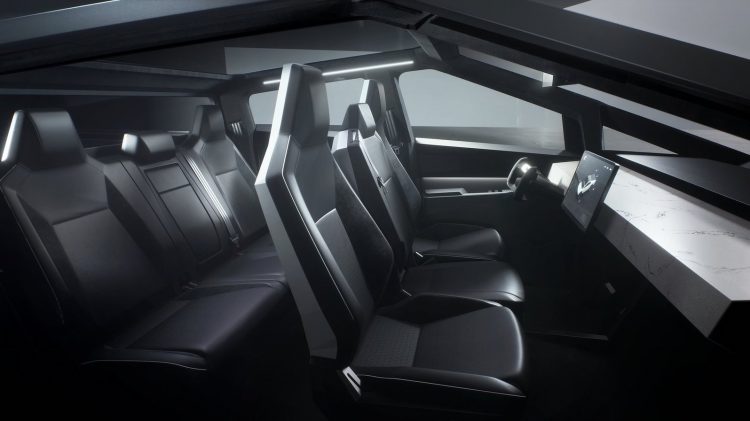 Other highlights include long-travel suspension that can move up to 102mm in either direction, while the interior showcases up to six seats, and the dash comes with Tesla's huge 17-inch touch-screen user interface.
Tesla says the Cybertruck is available to order now and it is accepting deposits of US$100. Production is scheduled to start in late 2021 for most variants, with production of the tri-motor version set to kick off in late 2022.