A new eco-friendly premium mid-size SUV is about to hit the Aussie market, with BMW Australia announcing today that it will launch the first-ever X3 xDrive30e plug-in hybrid electric vehicle next year.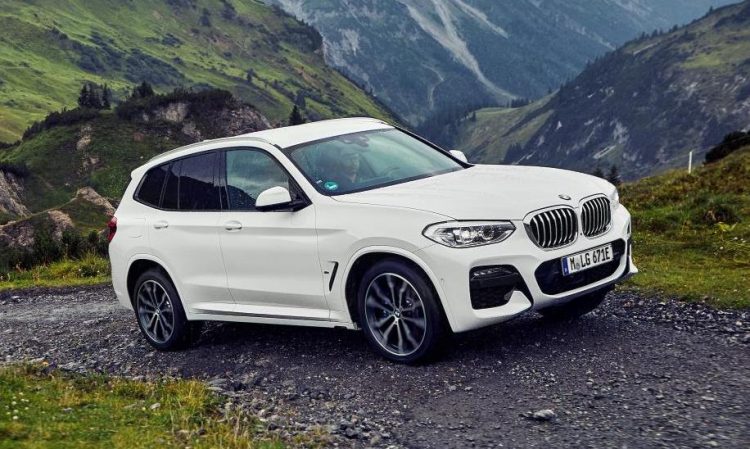 The X3 xDrive30e has just hit the market overseas, following its initial reveal in March this year. It features a 2.0-litre turbo-petrol four-cylinder engine producing 135kW. This is paired with an electric motor system that adds 80kW, resulting in a combined output of 215kW and 420Nm.
Unlike a conventional hybrid, the new X3 variant is a plug-in hybrid electric (PHEV), which means it can be recharged via a power output. It also means it is capable of fully electric driving. In 'eDrive' electric mode the X3 offers a range of 55km, and it can be driven at up to 135km/h in Max eDrive mode.
The overall combined cycle fuel consumption is rated between just 2.1-2.4L/100km, while acceleration across the 0-100km/h sprint takes a claimed 6.1 seconds.
Also unlike most hybrid vehicles on sale at the moment, the X3 retains a conventional eight-speed automatic transmission instead of going with a CVT. Drivers can select between various driving modes and engage with the manual or S setting for the transmission.
Based on the X3, most of the practicality benefits remain. It's all-wheel drive offering some off-road capability, however, boot space is reduced from 550L/1600L to 450L/100km. This is due to the 12kWh lithium-ion battery system which is stored beneath the rear seat.
Details surrounding the standard features and trim line options for Australia haven't been confirmed, however, the X3 xDrive30e will launch here during the second quarter of 2020. Prices will be announced closer to launch.