Rumours are spreading at the moment surrounding the idea that Toyota is working on a new MR2 engineered alongside its development partner, Subaru. It's believed such a much could sit beneath the 86, with a design inspired by the Toyota S-FR concept car from 2015.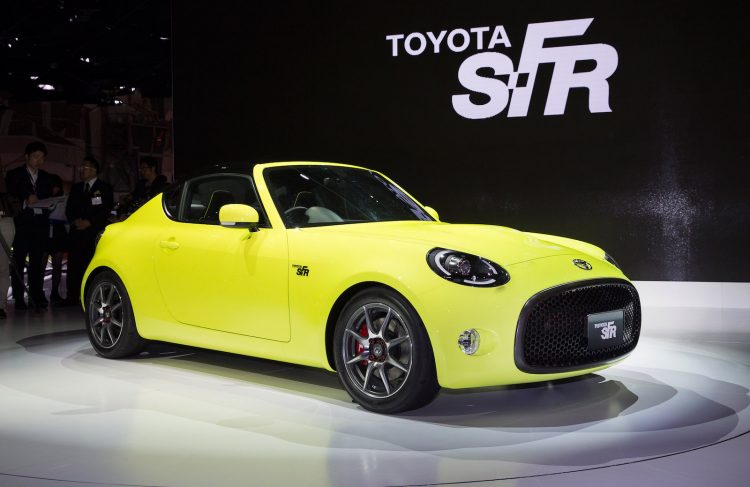 Toyota's chief engineer, Tetsuya Tada, has been talking about the Celica, MR2, and Supra as the "three brothers". It's understood the chief has expressed hopes to revive this lineup in the future. At the moment Toyota offers a modern interpretation of the Celica with the 86. And the new Supra is well on its way.
According to reports Toyota could enlist the help of Subaru to create a new entry-level mid-engined sports car, following the co-development project that resulted in the Toyota 86 and Subaru BRZ. With a boxer engine developed by Subaru, the low centre of gravity and packaging would certainly suit a low mid-engined model.
There is talk of the MR2 using a variation of Subaru's 125kW 1.6-litre turbo engine which is found in the latest Levorg, paired with an electric motor assist system. Combined output could be over 140kW. There's also the chance the 1.6 turbo could be left alone in 125kW form, which might be enough if the new MR2 is very light in weight.
Word has it Subaru and Toyota are currently developing the next-gen 86/BRZ, and apparently a new 2.4-litre engine to go with them. The sports coupe has long be ridiculed for just missing the mark in terms of desired power and torque, but a 2.4-litre could offer that sweet spot, especially lifting low-end torque. This engine could also be a candidate for a new MR2.
It is only early days yet with a lot of speculation going around, so we'll have to wait and see. If Toyota is planning on introducing a new MR2, it'll likely arrive by around 2021. It's unclear if Subaru is looking to launch a similar mid-engined model for its showroom.