More news is being discovered surrounding the 2014 BMW M3 and its potential powerplant. According to the latest news, it will get a 3.0-litre twin-turbo V6.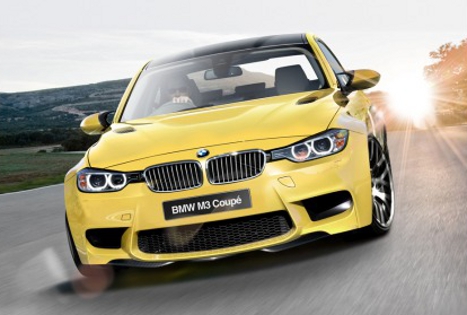 A recent Inside Line report from the US is saying that BMW will be adopting a V6 layout on the next-generation M3. This is said to be due to its more compact size and improved balance compared with the more traditional inline six layout. It will use TwinPower (twin scroll) turbochargers as well, which steps even further away from the traditional naturally aspirated M3 character.
Output is expected to be around the 320kW mark, however, this would only be a small increase from the current 4.0-litre V8 M3, which comes with 309kW. We wouldn't be surprised if the new model offers around the 350kW mark to step ahead of the C 63 AMG (336kW/358kW Performance Pack).
As previously reported, the 2014 BMW M3 is likely to be launched initially in sedan from, with a coupe and convertible following shortly after. The two-door versions could adopt an 'M4' badge due to BMW – potentially, still not confirmed – launching the new 3 Series coupe and convertible as a BMW 4 Series.
In other news on the 2014 BMW M3, reports say it will grow in length by as much as 10mm, while overall weight is set to drop by around 34kg thanks to the use of more aluminium in its construction.
We'll keep you updated with official word as soon as we hear more.