BMW driving instructor Johan Schwartz will attempt to reset the Guinness World Record for the longest drift in May. Schwartz is hoping to drive sideways for an incredible 64km, which would easily surpass the current record of 11.18km.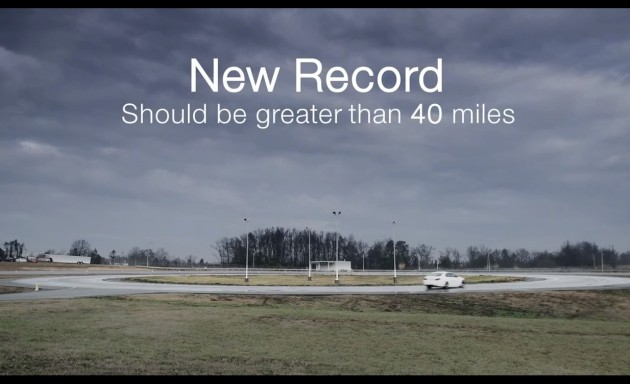 The drift will be attempted in a BMW M5, which is powered by a 4.4-litre twin-turbo V8 producing 412kW and 680Nm. Power is sent to the rear wheels via a limited-slip differential.
It might not sound like a very hard task, especially considering Schwartz will be driving on the BMW Test Centre's wet skid pan, however, it will involve countless laps. A target of over 40 miles (64.4km) has been set.
BMW will be raising money in the leadup to the drift attempt with the proceeds going to the BMW Pro-Am charity.
The record will be attempting on May 11. Click play below for a bit of a preview.