The popularity of Sports Utility Vehicle (SUV) is well documented and ever-rising. With more and more Aussies enjoying the higher driving position and packaging of an SUV, we thought we'd compile a list of the best ones coming in the not-too-distant future. Whether you're an avid off-roader, city dweller or a hedonistic oil tycoon, here's the definitive list of the best and most exciting Toorak tractors coming to Australia soon.
Jeep Renegade – October 2015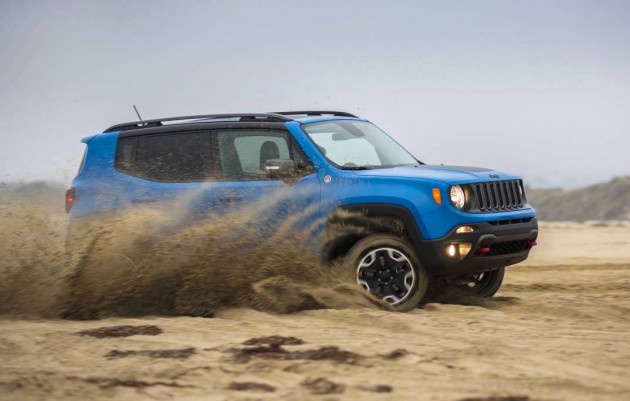 Expected to start at the mid-$20,000 range, for the 1.6 Sport, the Renegade is Jeep's most compact contemporary model to date. Spawned from a platform collaboration with the Fiat 500X, the Renegade measures 4.23 metres in length, 1.88 metres width, and 1.68 metres tall.
For such a compact package, the design is tough and beefy, evoking Jeeps of yore with superb attention to detail throughout. Jeep has incorporated 'Easter Egg' design flourishes, such as a taillight treatment that evokes the petrol can of its war-time ancestor, as well as grille logos and icons scattered liberally throughout the clever and high-quality interior.
The Renegade will be available in 4×2 and 4×4 form, with a Trailhawk version that adds ground-clearance and a Selec-Terrain drive system.
Powertrains will range from a 1.6-litre for the base Sport, to a 1.4-litre Fiat-sourced turbo or the 2.4-litre 'Tigershark' four-cylinder for the mid-spec Longitude and top-line Limited. Transmission choices are expected to include six-speed manual and dual-clutch automatic. Options will include dual sunroofs as well as leather seats.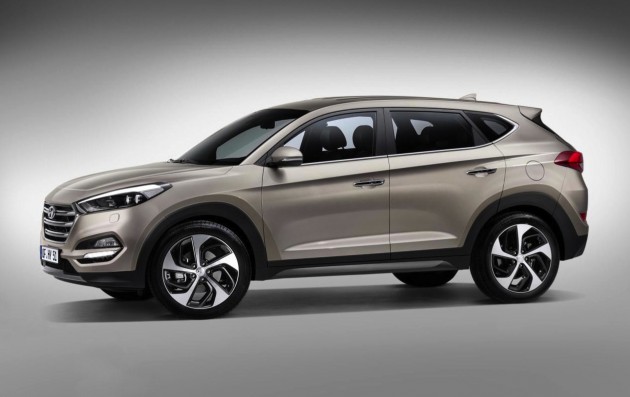 With the successor to the ix35, Hyundai has announced it will revert back to nomenclature used for the original version, following in the wheeltracks of latest Sonata.
The new model moves up a class, from small SUV to medium SUV. At 4.47m long, 1.85m wide and 1.64m tall, it is 60mm, 30mm, 15mm, longer, taller and wider, respectively, than its predecessor. With a 30mm longer wheelbase, interior room will increase.
Styling-wise, Hyundai has incorporated elements of its new 'Fluidic Sculpture 2.0' design language, as seen on the Genesis luxury car. True to Hyundai's mantra to offer luxury features to the masses, Tuscon will feature improved soft-touch cabin materials, as well as features not usually seen in the segment, such as a smart-powered tailgate and Smart Parking Assist.
Lane departure warning, autonomous emergency braking, lane keeping assist and rear cross-traffic alert should cement new Tuscon's safety credentials.
Australia is expected to get a 2.0 GDI with FWD, as well as 1.6-litre turbo, CRDI diesel with AWD, coupled to either a six-speed manual or a new-to-the-company seven-speed dual-clutch unit.
Pricing for the ix35 ranges between $26,990- $38,950, which should give a good indication of where the Tucson will sit in the market.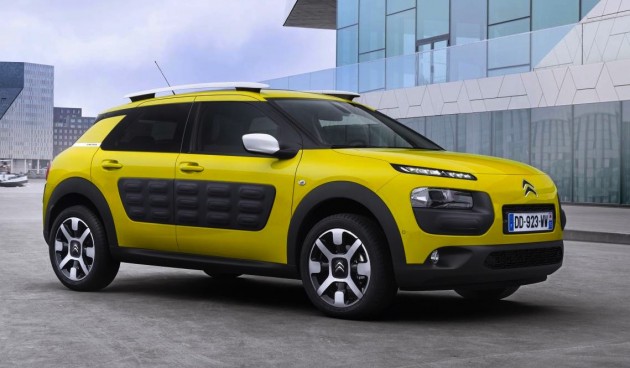 One of the most interesting and daring examples here, the Citroen C4 Cactus, marks a return to quirky innovation for the French automaker.
With outrageous exterior styling, 'Airbump' technology to prevent scratches and dings in the shopping car park, and one of the most interesting interiors around, Cactus is a bold, acquired taste aimed at people tired of other, conventional-looking offerings.
Examples of the Cactus's prickly genius include the passenger airbag being mounted in the roof to accommodate an 8.5-litre storage compartment. Combination push-button and rotary dial gear selector, a complete ergonomic re-think with two main digital displays – one for the instrument cluster and the other for temperature and infotainment. Most astonishingly of all, the funky Cactus tips the scales at under a tonne.
Powertrains to be on offer include 1.2-litre three-cylinder engines, and a 1.6-litre four-cylinder diesel mated to either a five- or six-speed manual, or a six-speed automated manual. Pricing is unknown at this point, but it is definitely a more distinctive offering than its rivals; Mitsubishi ASX, Holden Trax, Ford Ecosport and even the svelte Renault Captur.
Haval SUVs – H2 June 2015, H9 end of 2015, H8 July 2015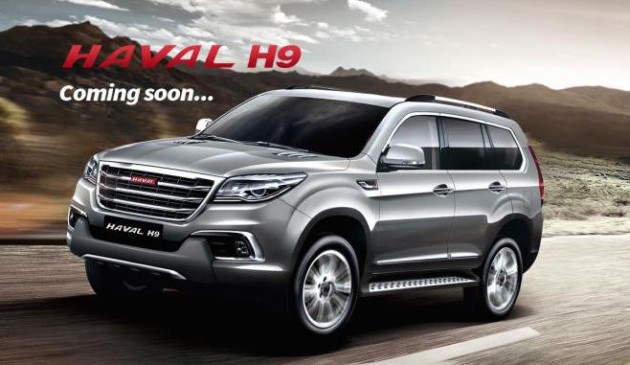 Chinese brand Haval, a division of Great Wall Motors, is launching a three-pronged attack on Australia's burgeoning SUV market this year, with grand ambitions to become the world's biggest SUV maker by the end of the decade.
The compact H2 will face-off against the Holden Trax, Ford Ecosport, Mazda CX-3, Renault Captur, and Honda HR-V in the booming compact SUV segment. Expected to start around the $20,000 mark, the H2 will be motivated by a 1.5-litre turbo engine with 120kW and 280Nm – quite healthy numbers for its class – and shiftwork taken care of by either a six-speed manual or seven-speed dual-clutch automatic. Front- and all-wheel drive will be offered.
Moving up in the range, the mid-sized H8 crossover stares Territory and Kluger between the eyes. Predicted to begin at around the $40,00 mark, H8 will initially be sold with a 2.0-litre turbo with 160kW and 324Nm. Later on, Haval says it will be joined by a 3.0-litre turbo V6 rocketship with 248kW and 485Nm, and, crucially for the segment, a 2.0-litre turbo-diesel. Haters gonna H8…
Capping it off will be the ladder-framed H9. It's a Prado-rivalling behemoth with the same engine options as its H8ful brother, but with more off-road emphasis. All offerings are expected to be bursting with standard equipment and everything needed for a five-star ANCAP safety rating. This brand will certainly be one to watch.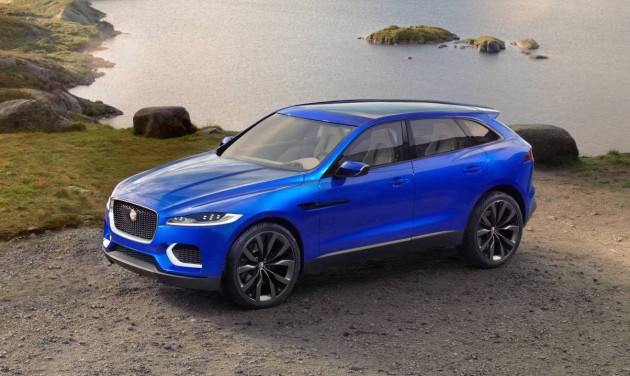 Jaguar, a company steeped in tradition, said it would never build a front-wheel drive car, a wagon, or a diesel . All three promises were broken with one model line; the often maligned X-Type. Now, late to the part, Jaguar wants a slice of the performance SUV pie.
Aimed at the Porsche Macan and Audi Q5, Range Rover Evoque, and the BMW X3, the Jaguar F-Pace has only been revealed in concept form so far. It measured 4.71m in length. Given that is slightly longer than its rivals, Jaguar says to expect best-in-class interior room, and a "beautiful design, precise handling, a supple ride, luxurious interior finishes and cutting-edge technology".
Based on the same iq[AL] platform as the new XE and XF, the F-Pace is set to be powered by the new 2.0-litre Ingenium four-cylinder petrol and diesel engines, as well as the supercharged V6 from the F-Type. Given the aluminium-intense structure and Jaguar's history for sporting prowess, this should challenge the Macan for the best dynamics in the segment, at least until Lotus's new crossover arrives before 2018.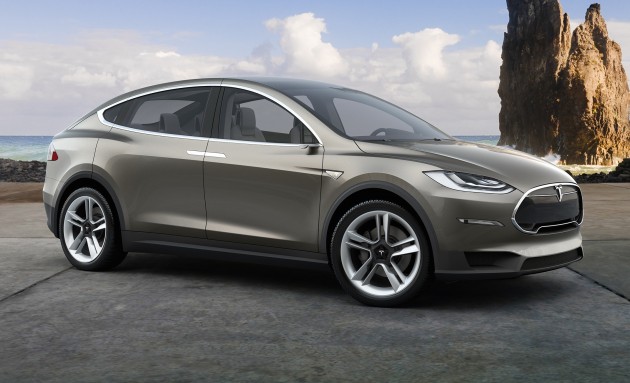 Tesla has been a runaway success and can't build enough of its electric Model S sedan to satisfy worldwide demand. Tesla says when the Model X finally gets here, pricing will be competitive with the BMW X5, which starts at below $85,000.
However, as with the Model S, the X has been dogged with production delays. This could be chalked up to the sheer complexity of its up-swinging 'Falcon-door' system, considering it is to its Model S stablemate what an X5 is to a 5 Series. Nevertheless, combining SUV practicality and dramatic doors to the same game-changing formula as the Model S means this is one we're very much looking forward to.
Ford Australia was given a litmus test with the development of the T6 platform and the Ranger. The runaway success of its efforts has yielded many plaudits from within Ford and from customers. It has come very close to matching HiLux's market domination at times, so it was only fitting that it should be given the task of developing an SUV derivative.
Not just a wagon body on the Ranger's frame, mind you, Everest has been engineered into quite a different animal. The rear suspension is coil sprung, rather than the Ranger's leaves, and Ford Australia's brilliant chassis engineers have ensured Everest is a fine handling, well-mannered road car, as well as a capable off-roader. A 10-speaker sound-system, Ford Sync and many luxury features completely disguise the Everest's commercial origins.
With Territory production due to wrap up next year, the seven-seat Everest is being seen as the replacement. It will be built in Thailand and China, with a choice of the Ranger's 2.2- or 3.2-litre diesel engines, or the 2.0-litre EcoBoost turbo engine also seen in the Falcon, Mondeo and Focus ST.
Bentley Bentayga – late 2016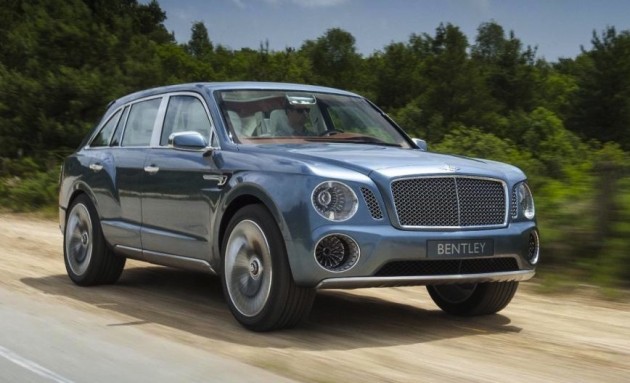 Bentley's Audi Q7-based foray off the beaten path is currently undergoing testing. The crew from Crewe have released several teaser videos, revealing the Bentayga tackling sand dunes, interior shots and the overall shape, which differs dramatically from the gaudy EXP 9F concept shown in 2012 (above).
Expected to offer twin-turbo W12 as well as V8 and even plug-in hybrid V6 options, the Bentayga will break new ground for the company in many ways, but seeks to take the cossetting luxury expected from the marque, into a new genre. A challenging undertaking, given the expectation of off-road ability as well. One we will be watching closely.
BMW X1 (UKL) – 2016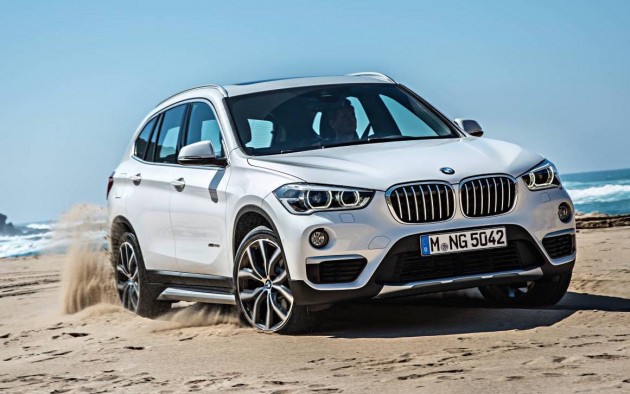 BMW already has an X1 on the market, available in rear-wheel drive and all-wheel drive, explaining its long bonnet and goofy proportions. The trade-off for this is great, balanced dynamics. For the next generation X1, BMW will switch to the MINI and 2 Series Active Tourer's UKL front-wheel drive based platform. This is expected to yield more interior space and tighter proportions, in line with its Audi Q3 and Mercedes-Benz GLA rivals.
UPDATE: 2016 BMW X1 has been unveiled
An assortment of B38 and B48 three- and four-cylinder engines will no doubt feature. While the new X1 will be more practical than its predecessor, BMW is hard at work with X1 prototypes at the Nurburgring, doing its best to ensure the X1 can deliver excellent dynamics.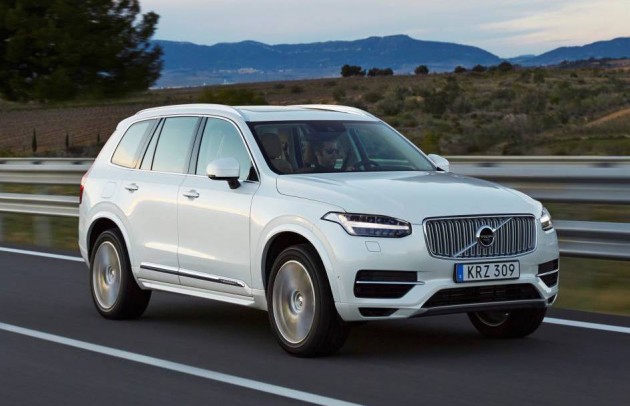 Coming later this year, the next-gen Volvo XC90 is destined to become one of the most sought-after contenders in the fierce premium SUV battleground. Underpinned by Volvo's new Scalable Platform Architecture (SPA), the XC90 is the first fruit of Chinese parent company Geely's massive investment in the Scandinavian icon.
For evidence of Volvo's push to battle BMW and Mercedes-Benz, you need only feast your eyes on one of the most breathtaking interiors to date. It features diamond-cut controls and a crystal gearknob on some models.
Safety and practicality will remain priorities, with seven seats and a full suite of driver assistance technology in accordance with Volvo's 2020 goal to have zero fatalities in its vehicles by the end of the decade.
Under the bonnet are Volvo's new generation of Drive-E engines, featuring a new 236kW T6, and topping out at a plug-in hybrid T8 with around 300kW. The engines and platform are set to be utilised for the next-generation S60 and S90. The XC90 is set to be released around August, with prices in Australia ranging from $89,950 to $122,950 for the T8 Twin Engine.
For a more up-to-date list, head over to our Top 10 best SUVs coming in 2017-2018 feature.