Toyota has announced plans to unveil a cute little concept car at the upcoming Tokyo Motor Show, called the S-FR. Could this be Toyota's next step towards producing more cars that are fun to drive?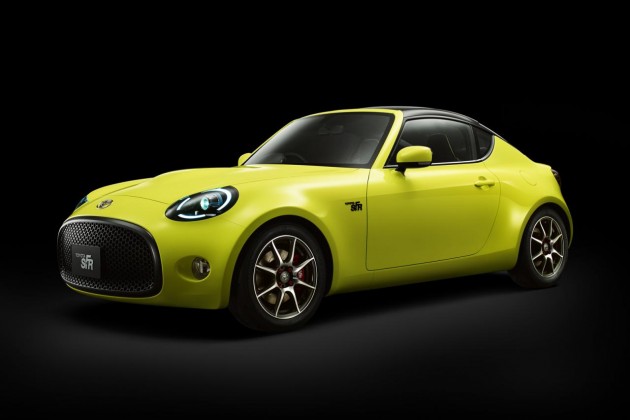 Following the enormous success of the 86, or GT 86 as it's known overseas, the S-FR is Toyota's vision of a future, entry-level, fun-to-drive lightweight sports car. It focuses on responsiveness, and compact and simple characteristics.
The company has only released limited specifics on the car at this stage, but as you can see, it does look quite funky. At the front is a traditional long bonnet and set-back cabin, with a gapping front grille and beady headlights. Toyota explains,
"The concept's long nose and wide stance make for an archetypal sports car profile, while the familiar roundness of its frame inspires a feeling of closeness. The simple and modern finish of the interior rounds off a design that stresses approachable simplicity while conveying the vehicle's performance and sporty spirit."
Underneath it all is a proper front-engine, rear-wheel drive powertrain layout, with optimal weight distribution. There's also independent suspension at all four corners, and a six-speed manual transmission.
Engine details haven't been mentioned, but it is expected to use an eco-focused unit rather than being an outright power beast. Perhaps more importantly is the fact Toyota has even made such a concept in the first place. Could there be a production version in the pipeline?
There was a rumour going around suggesting Toyota is planning a new sports car to sit beneath the 86. If this is the case, it would have to have a price tag of around $20,000 or less. We'll have to wait and see. the Tokyo show starts on October 28.