The upcoming 2016 Mazda CX-9 seven-seat SUV has just received the full five-star safety rating in ANCAP's latest round of crash tests.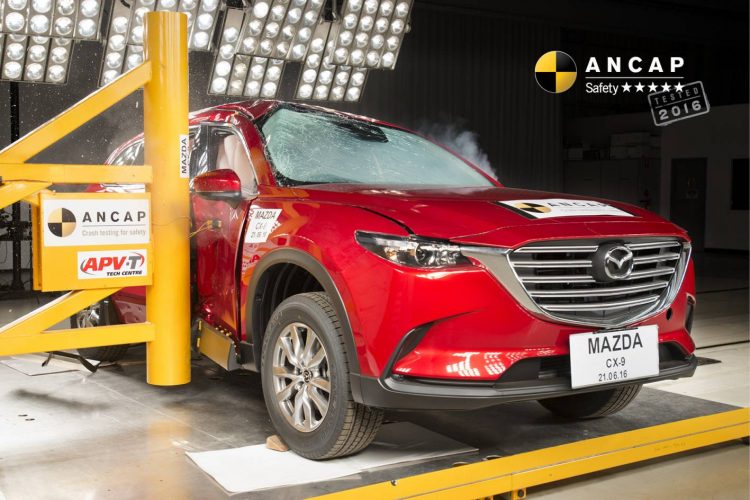 Mazda Australia is yet to launch the new CX-9, however, in preparation for its local market entry the safety experts are making sure the new model is as safe as the leading competitors and that it's meeting today's standards.
This is the first time ANCAP has tested the CX-9, of any model, with the outgoing versions standing without a rating. ANCAP CEO James Goodwin said the new model performed extremely well for a large, heavy vehicle. Goodwin said in a statement:
"Safety is an important consideration for buyers in this class as this model is likely to be used to transport children and other family members. CX-9 buyers have previously gone without a rating so we have filled this gap with safety savvy consumers now able to enter the showroom with confidence knowing all new variants offer the top level of safety."
All variants are offered with side curtain airbags for all three rows of seats, and come with rear cross-traffic alert, low-speed autonomous braking, and blind-spot warning all as standard. High-speed autonomous braking is only available on the top Azami variants.
Overall, the new CX-9 scored 35.87 out of 37, receiving 2.00 out of 2.00 for the pole test, 16 out of 16 for side impact, and 14.87 out of 16 for the frontal offset test. It was also rated "good" for whiplash and pedestrian protection.
Mazda will be launching the new model later this month. Prices and specifications have been confirmed and can be found in our previous report here.