If you're just about to duck down to your local McLaren dealership to buy a new P1 million-dollar hypercar, you needn't bother walk out the front door; production has now finished.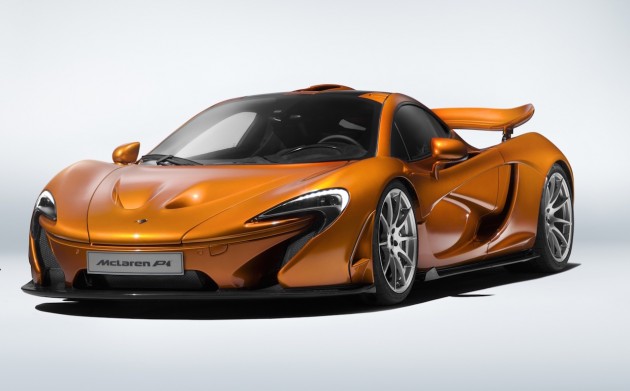 McLaren has just built the last example of the epic hybrid speed freak, stamped number 375. It marks the final chapter in the production of McLaren's latest 'Ultimate Series' model, before a successor comes along.
Production of the P1 actually started way back in 2013, and all 375 were sold by the time the first example was delivered. It has taken this long to produce the rest of them. We're not sure about you but we think the company needs to work on its production line operations, and maybe cut down the time allowed for lunch breaks or something.
Obviously, the P1 is no ordinary vehicle and takes painstaking hours to craft, with loads of exotic materials making up the beast. In fact, McLaren says it takes around 17 days to manufacture each individual model at its McLaren Production Centre Ultimate Series production line.
The last example was finished in a pearlescent orange colour scheme, echoing the colour of the last McLaren F1 road car. It also features raw carbon fibre for the splitter, diffuser, and aero blades along the lower sides. Mike Flewitt, CEO at McLaren Automotive, said:
"As the direct ancestor to the fabled McLaren F1 – and the first in a new breed of hybrid-powered supercars – it had big shoes to fill, and it has more than succeeded. It has established itself as a true contender, proving to be more than a worthy rival on both road and track against long established rivals."
To refresh your memory, the P1 is powered by a 3.8-litre twin-turbo V8 hybrid producing 674kW and 900Nm. The combination is able to propel the 1450kg road-rocket from 0-100km/h in just 2.8 seconds, and on to a top speed of 350km/h.