Rumours are still afloat surrounding the idea of a Lexus LC F performance model being in the works, following various spies capturing curious prototypes and even a trademark application for the name. And the latest strand from the grapevine suggests Lexus could be about to make a move later this year.
In an interview with CarBuzz, Lexus international strategic communications manager, Moe Durand, said, "something big is coming to the LC this year."
This doesn't specifically confirm an LC F, but it certainly provides some form of anticipation for something. Really, the only other 'something' it could be is a production version of the LC Convertible concept which was revealed earlier this year.
However, Lexus has long been spotted testing various hotted-up LC prototypes. These have varied in design over the last 12 months or so, but some of the latest spy shots show a distinctive aero kit, lightweight alloy wheels, potentially forged, as well as bigger brakes and more aggressive exhaust outlets.
It seems Lexus is at least toying with the idea of a performance version of the gorgeous LC, which is good news in itself. But details and official plans for the showroom are still running thin. According to various reports, an LC F model could come with a new 4.0-litre twin-turbo V8 that produces around 450kW. However, there is no hard evidence of this just yet.
A few years ago, Toyota Motorsport GmbH was playing around with a special concept Lexus LS, known as the LS Sports 650. It featured a 5.0-litre twin-turbo V8 that produced 478kW and 710Nm. Maybe this engine could be revived for the LC F?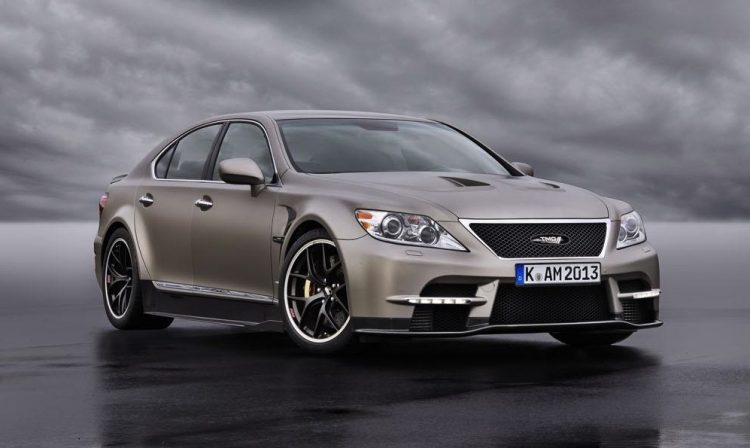 As we've discovered in our test drive reviews, the LC 500 definitely feels like it could handle a lot more power. The chassis and stability seems extremely solid, with excellent traction even with the current 351kW naturally aspirated V8.
At the moment Lexus only offers two proper F models; the RC F and the GS F. If any other car in the showroom deserves the F treatment, it has to be the LC. Whatever Lexus is planning, as suggested by Moe Durand, it'll likely appear at either the Frankfurt motor show in September or the Los Angeles show in November. Let's see.