Lexus has finally revealed the insane Toyota Motorsport GmbH (TMG) Lexus Sports 650 project car. The seriously high performance creation is based on the outgoing Lexus LS flagship.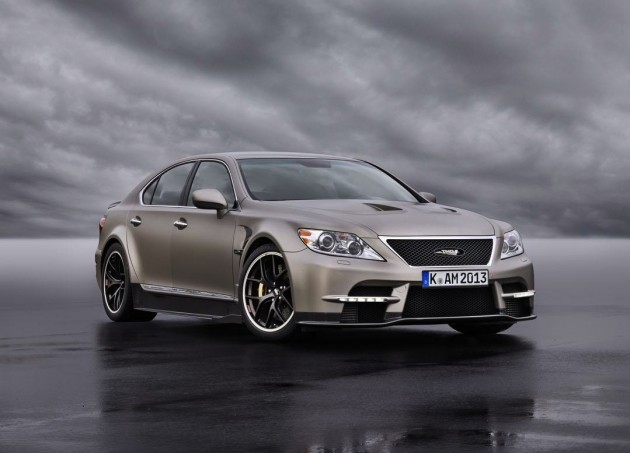 Most of the details have already been uncovered, including specs on the 5.0-litre twin-turbo V8 that lies beneath the bonnet. It produces a whopping 478kW of power and an equally gob-smacking 710Nm of torque.
The mighty unit is matched up to an eight-speed automatic transmission, sending power to the rear wheels. The combination is good for 0-100km/h in 4.2 seconds, and a top speed of 320km/h.
Distinguishing highlights? Well, it's not hard to spot the difference between this and your average Lexus LS. TMG has given it a full wide-body bodykit with pumped wheel arches front and rear, as well as carbon fibre spoilers, and a new bonnet complete with vents to help the engine breathe.
There are no plans to put the beast to into mainstream production any time soon, however, this kind of technology may trickle through from Toyota MotorSport GmbH into road-going Toyota and Lexus vehicles of the future. Yoshiaki Kinoshita, TMG president, recently said,
"This is a truly remarkable car with incredible performance; we are looking forward to hearing the reaction of visitors to this showcase of TMG's engineering capabilities."