This is it. The new MY2021 Jaguar F-Type, as previewed a couple of days ago. It isn't the major model update that was reported, but instead it's a neat facelift that brings in various upgrades in equipment and features, and more power for some engines.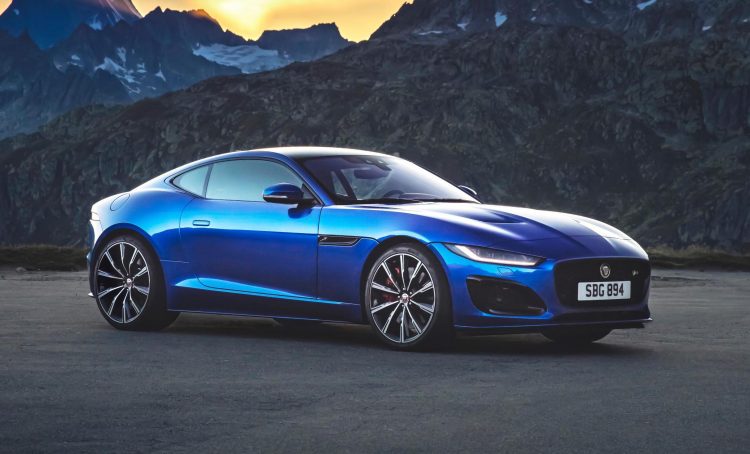 Firstly, the design. It looks like Jaguar has given the F-Type a modern makeover, incorporating its latest wide front grille that we first saw on the I-Pace. Slimmer headlights give it a more sinister stare, with deeper front corner intakes, muscular bonnet vents, and a tidied up rear end with new taillights. Speaking about the design, Julian Thomson, Jaguar design director, said:
"Design the most beautiful sports car, with purity, proportion and presence that's unmistakably Jaguar: that was the challenge we set ourselves. The new F-Type is more dramatic than ever, with even greater clarity of purpose in every line, surface and feature, and embodies true Jaguar design DNA."
As for the hardware updates. The 2.0-litre turbo-petrol four-cylinder option carries over from before, producing 221kW. Moving up, the 3.0-litre supercharged V6 has been bumped up to produce 280kW, with no 250kW version anymore. At the top of the streamlined range is the 5.0-litre supercharged V8, which now produces 423kW/700Nm, up from 405kW/680Nm in the outgoing R variant. All engines come with an active exhaust system now so drivers can toggle between sound modes (previously an option).
Inside, there's a new 12.3-inch high-definition TFT instrument cluster for the driver with configurable displays, while the main touch-screen media interface is updated to include Android Auto and Apple CarPlay connectivity. The V8 models also comes with a Quiet Start mode.
Jaguar Australia has confirmed the local lineup, which is available to order now. The range spans from the R-Dynamic Coupe and Convertible, available with either the 2.0T or supercharged V6, and then the F-Type R in Coupe only featuring the V8. A special First Edition is also being launched for a limited time, based on the R-Dynamic 3.0 supercharged V6 coupe.
Prices for the Australian range start from the following (excluding on-road costs):
2021 Jaguar F-Type R-Dynamic Coupe
221kW 2.0T four-cylinder, auto RWD: $126,400
280kW 3.0L SC V6, auto RWD: $173,100
2021 Jaguar F-Type R-Dynamic Convertible:
221kW 2.0T four-cylinder, auto RWD: $145,100
280kW 3.0L SC V6, auto RWD: $191,800
2021 Jaguar F-Type First Edition Coupe:
280kW 3.0L SC V6, auto RWD: $205,300
2021 Jaguar F-Type R Coupe:
423kW 5.0L SC V8, auto AWD: $263,300