Hyundai's perennial mid-size sedan, the Sonata, has been around for quite some time. The original debuted in 1985, meaning the nameplate is now 32 years old.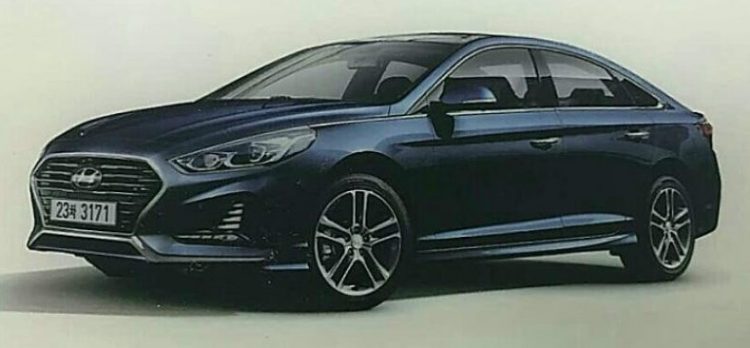 Now in its seventh-generation, the Sonata is due for its mid-cycle enhancement, or facelift. Last week we showed you official sketches, which appeared to show a more aggressive and dynamic sedan, ready to battle against Camry, Mazda6 and Mondeo for mid-size supremacy.
A leaked picture published by Hyundai-Blog showing the front ¾ angle reveals an improved and modernised Sonata, but perhaps not as sharp as the design sketches might have suggested.
Nevertheless, today's Sonata has been criticised in some corners for being too conservative, so it is a step in the right direction we think. It's also worth nothing that the Turbo variant in the sketch looks to have a more interesting mesh design for its grille.
It's the rear end that will receive more attention anyway, according to the preliminary sketches. These design alterations appear in line with the recently unveiled Azera/Grandeur which will not be coming to Australia.
Some rumours indicate the Turbo Sonata may also receive an uprated 2.0-litre turbo engine, potentially matching the 205kW that will be seen in the i30 N series. To see more, keep checking back over the next few weeks as the Sonata will be revealed in full soon.