It was only a matter of time before tuners got their hands on the new BMW X3 M high-performance mid-size SUV. And here's one of the latest to produce an upgrade kit, from Swiss company Dahler.
The BMW X3 M is the first M version of the X3. It's available in two guises overseas, both using the latest 'S58' 3.0-litre twin-turbo inline-six engine. In base trim it produces 353kW (not available in Australia), while the X3 M Competition produces 375kW. Both produce 600Nm.
Dahler proposes upgrades kits covering both variant levels. Thanks to an ECU retune the engine power can be lifted to a whopping 449kW, while torque can be lifted to 760Nm. The company says this is just stage 1, with a stage 2 package already in the works which is expected to lift outputs further. But even with 449kW, that should bring a very noticeably improvement in driving performance and acceleration – the standard 375kW version offers a claimed 0-100km/h time of 4.1 seconds.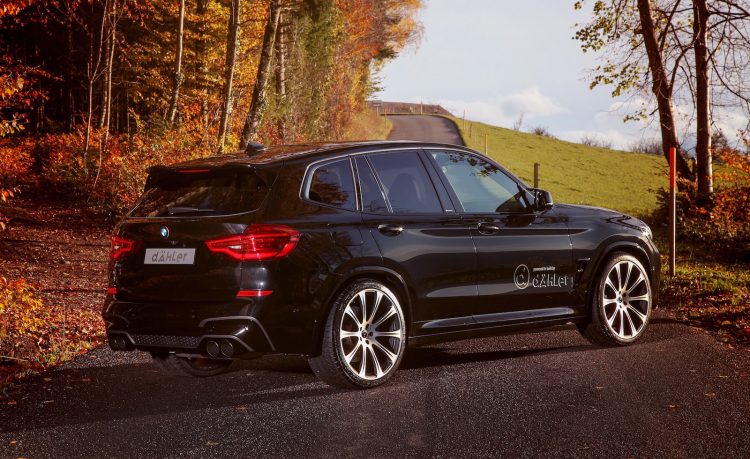 To give the already-barking inline six a louder voice Dahler has also created a custom exhaust system made from stainless steel. The quad-outlet pipes continue out the back in trademark M fashion, and the petrol particulate filter remains, but the soundtrack is transformed into a "sporty" and "unmistakably Dahler" tone. The tips are also custom-branded Dahler items.
The upgrades aren't restricted to powertrain enhancements. Dahler also proposes a bespoke sports suspension setup, with a lowered ride height to give the SUV a more solid stance on the road. It says the sway movements are reduced during cornering, while a set of ultra-light 22-inch forged alloy wheels with Michelin tyres provide the grip. Unique 21-inch aluminium items are also available.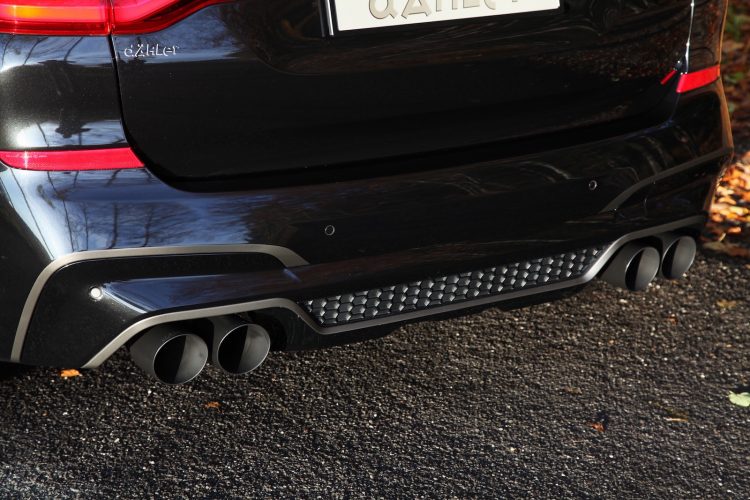 Dahler says it is also working on a more comprehensive suspension upgrade which will incorporate ride height adjustment and damping firmness adjustment, allowing users to personalise the vehicle to their tastes.
Lastly, the X3 has been given a light cosmetic makeover with a custom front spoiler, matching seamlessly with the standard X3 M aero kit. Needless to say, the package looks very stealthy and works perfectly with the underlying performance.