On the back of impressive US sales of its groundbreaking Genesis sedan, Hyundai is said to be strongly evaluating the possibility of a premium SUV version.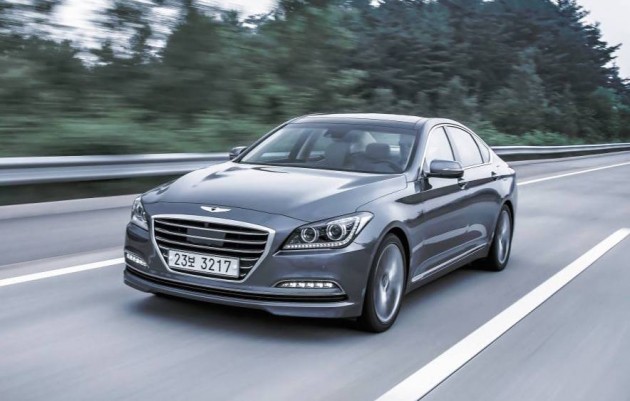 In what would be a similar relationship between BMW's 5 Series sedan and its X5 stablemate, basic floorpan and platform elements would be shared in the Genesis SUV. However, Hyundai could be hesitant about making an SUV that is too large after watching the US-only Veracruz fail to succeed. It was retired in 2013.
With Highlander versions of the Santa Fe in the $50,000 bracket, and Genesis signalling an upmarket push, this would seem like a logical and likely step forward for the Korean giant. Speaking with Reuters via Automotive News, Hyundai said,
"We are considering developing premium, large SUVs based on customers' needs. We plan to respond to the fast-changing market centred around SUVs by beefing up our SUV lineup."
While Hyundai's meteoric ascention to the top has started to slow this year, its current suite of SUVs are performing comfortably in the marketplace. The forthcoming Tuscon is expected to move the brand out of negative territory ( -1.3 per cent YTD) with increased dimensions, premium styling and interior appointments.
It currently lacks a player in the exploding small-SUV arena, which will be addressed with the forthcoming Creta. Will Hyundai bite the bullet and also jump into the sandpit with the X5, Q7 and GLE? Watch this space.