It looks like Mazda is planning to unveil the all-new 2019 Mazda3 next month. A sneaky teaser has just been sent out showing glimpses of the body.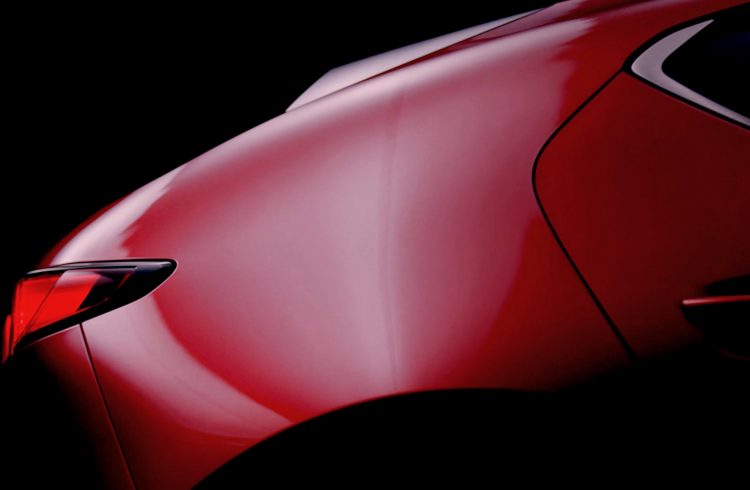 Mazda hasn't said much about the teaser, simply saying that "a new era begins November 2018". Taking a look at the video, we're shown what appears to be the back of a curvy hatchback, with thin taillights like what are seen on the Kai concept.
The Mazda Kai concept (below) was conceived to form the foundations of the next-gen Mazda3, and its design is set to inspire the new model. In the video we also get a quick look at the upper doors and window sills, with a distinct kink rising up to the C-pillar exactly like on the Kai concept.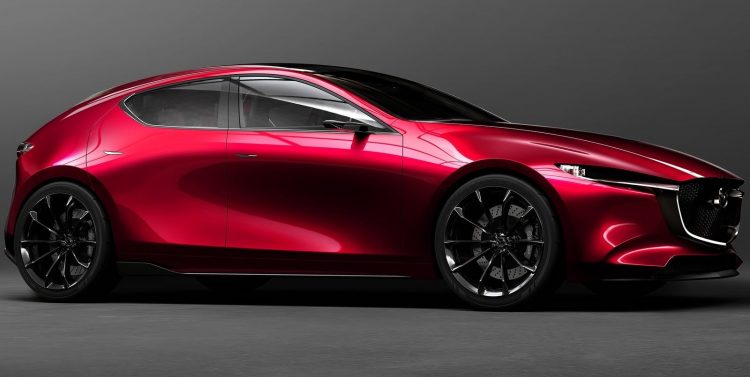 It should be a striking design, like the current Mazda3 was when it was launched in 2013 – arguably, it still does present a striking design for the class. But we suspect Mazda will be turning up the volume with the next model to ensure it really breaks through the increasingly-competitive segment.
As we know, Mazda is launching a brand-new sparkless engine with the 2019 Mazda3. It's called SkyActiv-X, and it incorporates something Mazda calls Spark Controlled Compression Ignition. The engine still has spark plugs like a conventional unit, but the technology will allow the engine to fire cylinders simply under compression under certain conditions, a bit like a diesel.
This engine configuration with a 2.0L capacity is set to offer superior "driving performance" than a normal 2.5L, but with the fuel consumption average of a 1.5L. In normal conditions the engine is set to run in sparkless form. Only when the engine is very cold or under extreme conditions will the spark plugs be activated.
There's been rumours that Mazda will launch a 2.0L supercharged four-cylinder with the 2019 Mazda3, apparently producing around 140kW and 230Nm. However, nothing has been officially confirmed just yet.
As previously reported, the 2019 Mazda3 is set to debut during the Los Angeles Auto Show, starting November 30. Check out the teaser below for a preview.