Details of Mazda's next-gen controlled compression ignition (CCI) engine have been revealed, as part of its Sustainable Zoom-Zoom 2030 long-term plan. This new type of spark-less engine will debut with the next-gen Mazda3 in 2019.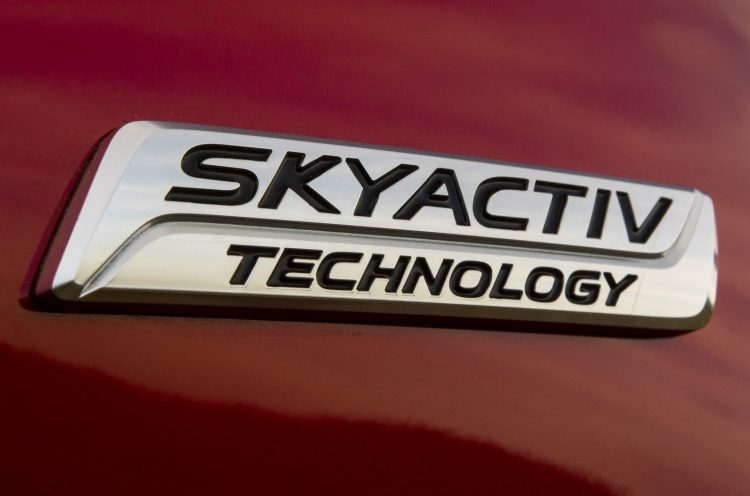 Firstly, Mazda is claiming the new engine configuration can, in the case of the Mazda3 2.0L, offer "driving performance" superior to the 2.5L, but with a lower fuel consumption than its 1.5L. This is a pretty big and attractive claim.
So what's this all about? Mazda is developing a new engine strategy called SKYACTIV-X, which entails a new type of petrol engine that can operate without the need for spark plugs. This is what Mazda is calling controlled compression ignition (CCI).
This type of configuration is currently only applied in diesel engines, but Mazda says it has developed a formula for use in petrol engines, becoming the world first. This could help to cut fuel consumption by almost 50 per cent for its petrol vehicles.
Fuel economy can be drastically reduced thanks to the ability of a super-lean air-fuel mixture entering the engine. Mazda says it has been able to achieve mixtures much lower than the standard stoichiometric ratio, which is about 14:1. Applying this ratio in a sparked engine simply would not provide enough combustion.
As a result, Mazda says the CCI engine uses an air-fuel ratio that is two times thinner, which is quite extraordinary. The leaner-burning setup also burns the fuel for longer, and more completely, throughout the combustion chamber and not just at and around the spark plug.
Initially Mazda says it was able to build an engine that could run in this way but only during certain parts of the rev range and it still required spark during high loads. For the production version, Mazda is using a concept it invented called Spark Controlled Compression Ignition.
Essentially, a spark plug is there only for very cold conditions and under rare circumstances, using the current SKYACTIV-G technology. However, the X engine has the ability to switch over seamlessly to compression ignition, which Mazda says will be most of the time. An "air supply device" will also be used to force air into the highly compressed cylinders. Mazda says:
"Compression ignition and a supercharger fitted to improve fuel economy together deliver unprecedented engine response and increase torque 10-30 per cent over the current SKYACTIV-G gasoline engine. Compression ignition makes possible a super lean burn that improves engine efficiency up to 20-30 per cent over the current SKYACTIV-G, and from 35-45 per cent over Mazda's 2008 gasoline engine of the same displacement. SKYACTIV-X even equals or exceeds the latest SKYACTIV-D diesel engine in fuel efficiency."
Although with developing hybrids and EVs with Toyota as reported earlier today, the controlled compression ignition engine philosophy will initially be implemented in the next-gen Mazda3 in the "fiscal year ending March 2019". By 2021, Mazda will be into its second centenary and is aiming to have the full swing of these technologies across its entire lineup.