There's plenty of tuners around throwing spanners at the 3.8-litre twin-turbo R35 Nissan GT-R engine, but not many companies out there are doing aero kits. Abflug has just changed that by coming up with a full widebody bodykit.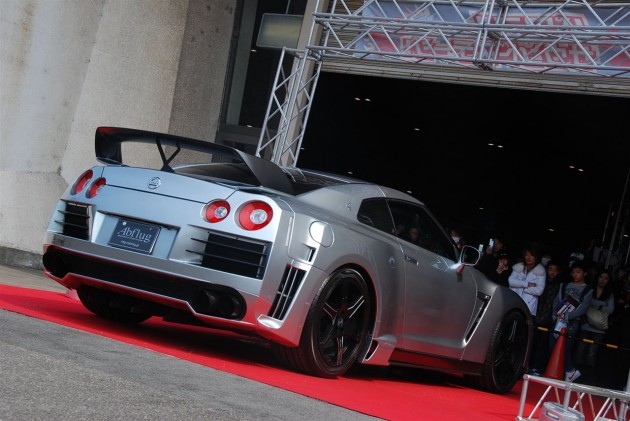 The Abflug Nissan GT-R R35 kit is one of the fattest kits this side of a full JGTC touring car. It features a new front bumper bar that incorporates all kinds of vents and aerodynamic wings and intakes.
Along the side there's an equally aggressive set of widened guards that run down and blend into a chunky set of side skirts. The rear guards are also bolstered heavily to suit fat racing rims.
The rear is one wide load indeed. You can easily tell this thing has pumped guards, evident by the extended panels on the rear profile incorporating new vertical vents.
As far as aerodynamic qualities, Abflug hasn't mentioned any as such, but some aspects of the kit, which can be bought piece by piece, are made from lightweight materials such as carbon fibre, which could provide an overall weight reduction for the Nissan GT-R.
What do you think of it? Too over the top perhaps? Maybe it would go down nicely with a 1000hp engine package? Feel free to speak your mind in the comments section below.