Yet another small SUV will soon hit the Australian market, as Renault confirms its new Kadjar will go on sale locally next year. It will come in somewhere in between the small Captur and the mid-size Koleos.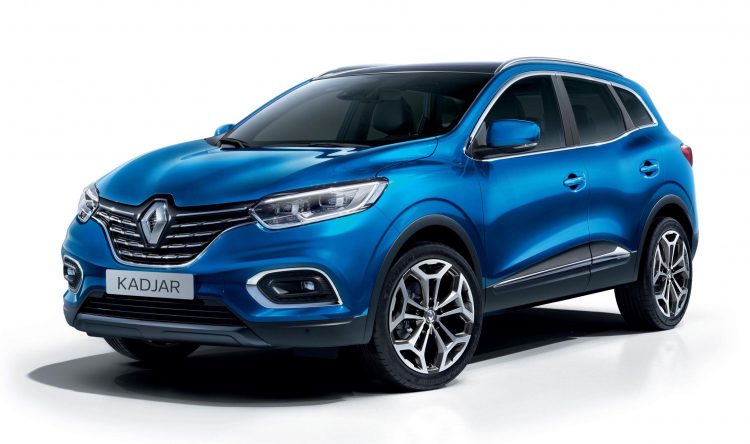 The Renault Kadjar is the French company's equivalent to the Nissan QASHQAI, and in fact is based on the same Renault-Nissan CMF-CD platform and shares many components. This gives you a bit of an idea of its size, sitting in the larger end of the small SUV segment.
As we all know, the small SUV class is one of the fastest-growing segments of them all. So far this year (through August), the 'small under $40,000' class has reported 82,521 sales. This is up an impressive 24.7 per cent compared with the same period in 2017. The premium 'above $40,000' section is also up, 23.4 per cent.
The Kadjar should do very well in Australia considering its sister car, the QASHQAI, is one of the best-selling SUVs outright in this country. Through August, Nissan has sold 9421 examples, up 2.8 per cent YTD. This makes it the 12th best-selling new SUV of all segments.
Renault unveiled a facelift for the Kadjar in Europe earlier this week (pictured). It showcases an updated exterior design, along with an enhanced interior for improved comfort, quality and ergonomics. Speaking about its upcoming Australian arrival, Andrew Moore, Renault Australia managing director, said:
"It is with great excitement that I can confirm that the Renault Kadjar SUV will be coming to Australia in the second half of 2019. The stylish Kadjar mid-size SUV is a strong seller in Europe and along with our smaller Captur SUV and larger Koleos SUV product offerings, will provide Renault with a genuine SUV line-up to appeal to a wide range of Australian customers."
Specifications and lineup details are yet to be finalised, but Moore says the new SUV will come in as a "refined European SUV" that boasts "torquey turbo performance" and a premium interior for the class. Overseas, the Kadjar is available with a 96kW 1.2-litre TCe petrol and 120kW 1.6 TCe petrol, as well as an 81kW 1.5 dCi diesel and 96kW 1.6 dCi diesel.
In related news, Renault Australia is hoping to introduce the Navara-based Alaskan and Duster Oroch pickups in the future, as well as the Arkana crossover. Moore said:
"Equally as exciting, we have been making strong headways in our ambition to launch two lifestyle based pick-ups in Australia – the Renault Alaskan and Renault Oroch.

"Further adding to our SUV line-up, I hope, may be the recently revealed Renault Arkana crossover. We believe the Arkana is a fantastic fit for the Australian market and as such, my team is pushing hard to have this vehicle developed in right hand drive."
Final confirmation on these, as well as the full local details of the Kadjar will be announced in the coming months.