Mazda is reportedly planning to unveil the next-gen Mazda3 at the LA Auto Show in November, showcasing a brand new design inspired by the KAI concept shown last year.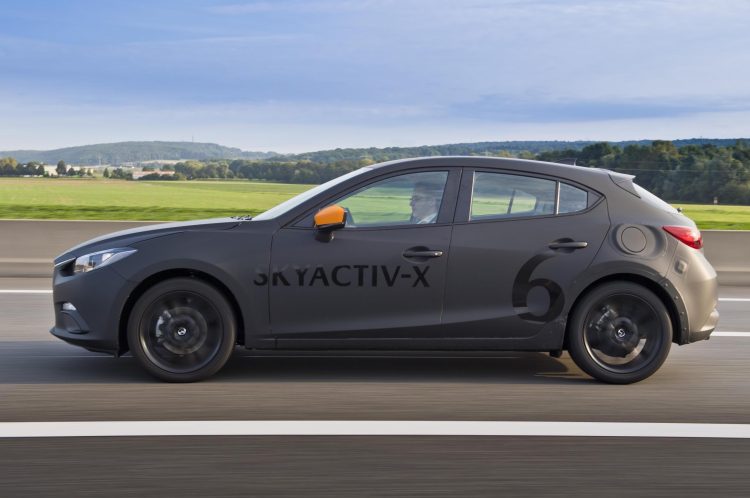 According to a recent Auto Express report from the UK, Mazda will show the new model for the first time in November, giving buyers a first glimpse of the all-new model. This will be a big one for the Japanese brand, and also a big one for the industry in general as it is one of the most popular market segments around.
Mazda is set to roll out a fresh SkyActiv Vehicle Architecture for the new 3, helping to see improvements in refinement while introducing a sporty and classy new interior setting. The new platform is also expected to bring enhancements in handling, ensuring it remains as one of the leaders in the segment in terms of driving dynamics.
Perhaps the biggest news will be found in the engine compartment. Mazda is set to launch its all-new SkyActiv-X engine technology using Spark Controlled Compression Ignition. This is essentially a form of sparkless ignition, like a diesel engine. Mazda has already developed the unit and currently has working prototypes undergoing tests to fine-tune the technology.
What's the point of sparkless ignition? Well, the engine will have the ability to run on spark plugs like a regular unit, but it'll also have the ability to switch to sparkless ignition. Under normal conditions it'll run in sparkless form. This method of ignition promises petrol-like performance but with diesel-like economy.
Specifications for the final production unit are yet to be confirmed, but it's understood Mazda may launch the new Mazda3 with a 2.0-litre supercharged SkyActiv-X unit producing around 140kW and 230Nm. A diesel unit is also expected, potentially adopting the latest 2.2-litre twin-turbo featured in the updated CX-5 and Mazda6, developing 140kW and 450Nm.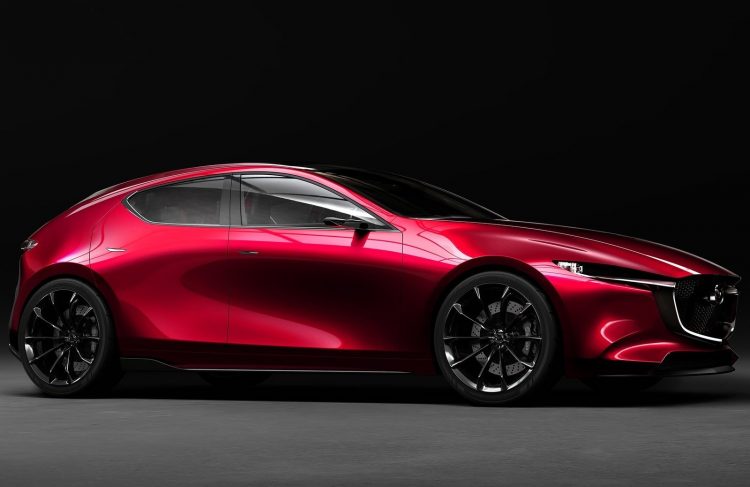 As for the design, it will be inspired by the hot little KAI concept that Mazda unveiled at the Tokyo auto show late last year (above). Although some of the more dramatic design flourishes are not likely to carry across to production, the overall theme is likely to be used. Speaking with Auto Express, Kevin Rice, Mazda Europe design director, said:
"We have a recent history of not just producing concepts for concepts' sake. So yes, manufacturing tolerances and techniques have been incorporated into this project since the very beginning."
This will definitely be one to watch. We'll keep you updated as the reveal date approaches. Market entry in Australia will kick off in 2019.