The official VFACTS figures for Australian new vehicle registrations for November 2013 have been released, and with only a month to go until the end of the year, we are starting to see signs of the final rankings in terms of the best-sellers of 2013.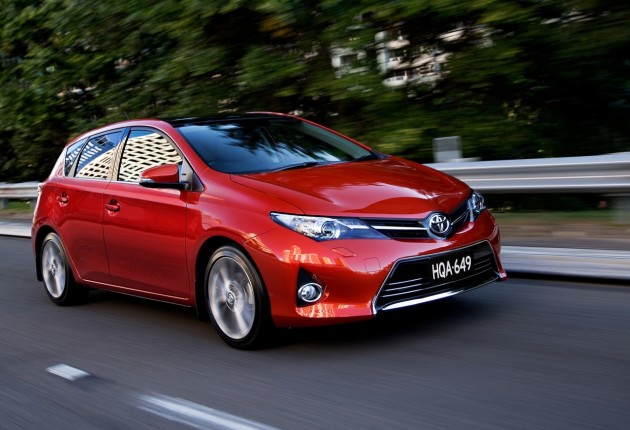 Overall sales increased considerably compared with October which meant there were more than a few surprises and movements in various segments. The Ford Territory stood out as a big mover, along with Subaru SUVs, while Lexus vehicles seem to be creeping right up on the popular German rivals.
The overall most popular vehicle for the month was once again the Toyota Corolla. Sales remained consistent with October figures, easily bettering the next-best seller, the Mazda3.
As it currently stands, Toyota has sold 39,794 examples of the Corolla so far this year. Mazda has sold 38,060 units of the Mazda3, which means Mazda will have to sell over 1000 more 3s than the Corolla during December to retain its yearly crown from 2012. The Corolla is highly likely to take the crown.
Despite the previous month's cracking effort, the Holden VF Commodore was unable to maintain its building sales leaving the door open for Ford to do some catching up with the Falcon. Sales increased for Ford, but not enough to see any major movements.
In terms of the top manufacturers, Toyota is still the king and is set to be for the entire year. The Japanese company sold 18,098 vehicles during the month, only fractionally down from the previous month. Holden maintains its second place ranking. Hyundai was the third-best, followed very closely behind by Mazda.
The lineup remained unchanged in terms of rankings, however, a number of manufacturers made considerable increases in sales compared with the previous month. Subaru almost doubled its sales, while all other brands made increases except Toyota, Holden and Kia. The top ten manufacturers were as follows:
1. Toyota – 18,098 (down from 18,129 of October)
2. Holden – 10,477 (down from 10,528)
3. Hyundai – 8530 (up from 8130)
4. Mazda – 8399 (up from 7967)
5. Ford – 7914 (up from 7486)
6. Nissan – 5482 (up from 5286)
7. Mitsubishi – 5148 (up from 5071)
8. Volkswagen – 4977 (up from 4910)
9. Subaru – 4232 (up from 2860)
10. Kia –  2502 (down from 2529)
As for the most popular vehicle models overall for November, the top five remained unchanged except for the Holden Commodore which shifted down from third place to fifth. The top five vehicles in terms of outright sales were as follows:
1. Toyota Corolla – 3894 (up from 3861)
2. Mazda3 – 3666 (up from 3613)
3. Toyota HiLux – 3368 (up from 3172)
4. Hyundai i30 – 3157 (up from 2379)
5. Holden Commodore – 3092 (down from 3315)
Speaking of the Commodore, the Large Cars under $70,000 segment was once again dominated by the GM brand. If it's any consolation, Ford Falcon sales did rise for the month by almost 200 vehicles, with 1227 units versus 1076 of the previous month. The Japanese rival from Toyota recorded 607 sales. The Aurion made a little improvement on the previous month's effort of 599.
Stepping up into the Large Cars over $70,000 segment, Mercedes-Benz overshadowed all once again with the E-Class. Interestingly, both the new Lexus ES and Lexus GS made it into the top five. The top five vehicle sales figures in this segment were as follows:
1. Mercedes-Benz E-Class – 145 (up from 140 in October)
2. BMW 5 Series – 99 (down from 100)
3. Jaguar XF – 78 (up from 77)
4. Lexus ES – 67 (down from 83)
5. Lexus GS – 47 (up from 12)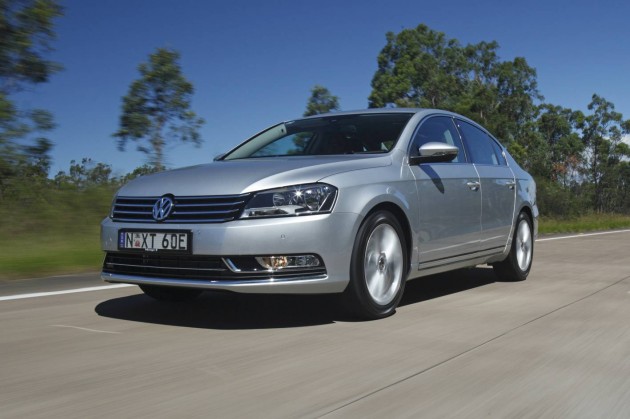 In the semi-sporty Medium Cars under $60,000 category, the Toyota Camry simply soars ahead from all of its rivals. The Camry reported 2375 sales, up by over 100 compared with the previous month, while the Mazda6 edged a bit closer but is still far behind with 538 sales. The category top three was rounded out by the Volkswagen Passat for the first time in a while with an impressive 402 sales.
Over in the luxury Medium Cars over $60,000 segment, Mercedes-Benz overtook the BMW 3 Series with the C-Class, as the cat and dog fight continues. Lexus IS sales increased and edged ever so much closer to second place BMW. The new Mercedes-Benz CLA-Class four-door coupe is still in front of the Audi A4. The top five in this segment were as follows:
1. Mercedes-Benz C-Class – 519 (up from 287 of October)
2. BMW 3 Series – 410 (down from 435)
3. Lexus IS – 374 (up from 285)
4. Mercedes-Benz CLA-Class – 211 (down from 243)
5. Audi A4 – 164 (equal)
In the attractive entry level Sports Car under $80,000 category, sales of the popular Toyota 86 did fall compared with the previous month but not enough to put it under any sort of threat from the rivals. Mercedes-Benz C-Class Coupe sales jumped, placing it in third place from October's fifth spot. The top five sellers in this category were as follows:
1. Toyota 86 – 391 (down from 598 sales)
2. Hyundai Veloster – 295 (down from 379)
3. Mercedes-Benz C-Class Coupe – 169 (up from 92)
4. BMW 1 Series Coupe/Convertible – 82 (down from 100)
5. Subaru BRZ – 56 (down from 190)
In the even more appealing Sport Cars over $80,000 segment, Jaguar moved into the top five with the stunning F-Type. Porsche also moved right up into fourth place with the Cayman. BMW remained in front of Mercedes-Benz for the battle of the leading two-door Germans. The top five sellers in this category were as follows:
1. BMW 3 Series Coupe/Convertible/4 Series – 164 (up from 148)
2. Mercedes-Benz E-Class Coupe/Cabrio – 139 (up from 124)
3. Audi A5 – 45 (down from 57)
4. Porsche Boxster – 33 (up from 24)
5. Jaguar F-Type – 26 (up from 21)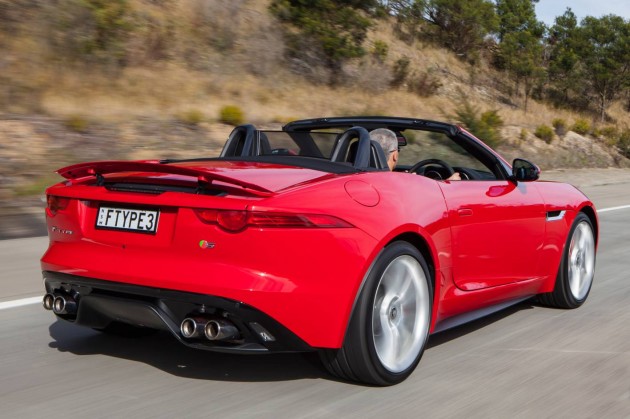 As for the pin-up poster Sport Cars over $200,000 segment, Italian supercars seem to have spiked with both Maserati and Ferrari making decent advances from the previous month. The Porsche 911 remains the boss of this segment though. The top five in this category were as follows:
1. Porsche 911 – 21 (down from 26 in October)
2. Maserati (models not specified) – 14 (up from 9)
3. BMW 6 Series – 13 (down from 14)
4. Ferrari (models not specified) – 10 (up from 0)
=5. Aston Martin Coupe – 8 (up from 7)
=5. Jaguar XK – 8 (up from 3)
The 4×4 ute segment is one of the most popular categories in Australia, and the Toyota HiLux is and has been for a long time the overall favourite. Things didn't change in November. Toyota sold 2388 examples, followed by 1372 examples of the Nissan Navara. Ford overtook the popular Mitsubishi Triton, with 1501 sales versus 1491 sales of the Triton.
As for the combined 4×2 and 4×4 ute sales, the HiLux is the king of this domain as well. Ford maintained its second-favourite status while Mitsubishi moved back up into its regular third position. The Isuzu D-Max made some considerable gains and moved back into its seventh spot. The top ten 4×2 and 4×4 combined figures for November 2013 were as follows:
1. Toyota HiLux – 3368 (up from 3172 in October)
2. Ford Ranger – 2014 (down from 2027)
3. Mitsubishi Triton – 1753 (down from 1836)
4. Nissan Navara – 1482 (down from 1969)
5. Holden Colorado – 1404 (up from 1263)
6. Mazda BT-50 – 1111 (up from 990)
7. Isuzu D-Max – 929 (up from 871)
8. Volkswagen Amarok – 734 (down from 900)
9. Great Wall V200 – 140 (down from 201)
10. Great Wall V240 – 126 (up from 120)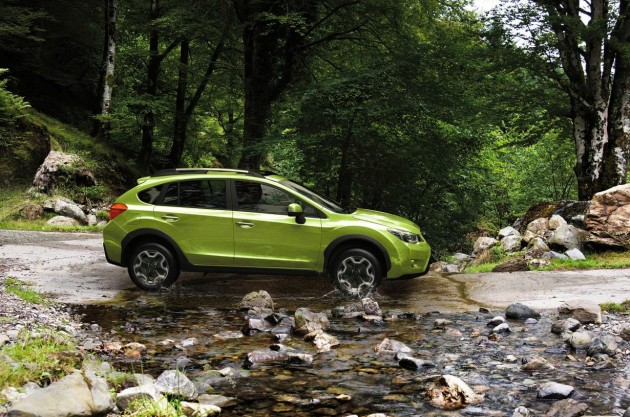 And we come to the SUV market segments. There were quite a few changes in the top rankings. Nissan pushed the Mitsubishi ASX out of the top three in its segment with the Dualis. Subaru sales of the XV spiked by quite a bit.
Moving up, the Audi Q3 reclaimed top position after dwindling sales in October, meanwhile the Mazda CX-5 jumped right up into first place from the previous month's second place effort. Sales rose considerably for the Mazda. Subaru sales of the Forester also jumped, almost enough to overtake the Toyota RAV4.
In the larger segment, the Ford Territory received much-needed interest and popularity with sales skyrocketing enough to place it in top spot in its category. October's favourite, the Jeep Grand Cherokee, maintained strong sales.
Further along, the luxury department saw the Range Rover Evoque overtake the BMW X3 for second place. The Audi Q3 also overtook the BMW X1 for top place in the junior premium SUV market.
In all SUV segments, the top-sellers for November 2o13 were as follows:
SUV Small under $40,000:
Hyundai ix35 – 1491 (up from 1480 in October)
Subaru XV – 1339 (up from 706)
Nissan Dualis – 800 (up from 621)
SUV Small above $40,000:
Audi Q3 – 229 (up from 158)
BMW X1 – 216 (down from 219)
MINI Countryman – 38 (down from 45)
SUV Medium under $60,000:
Mazda CX-5 – 1700 (up from 1540)
Toyota RAV4 – 1549 (down from 1598)
Subaru Forester – 1521 (up from 930)
SUV Medium above $60,000:
Audi Q5 – 235 (down from 250)
Range Rover Evoque – 221 (up from 200)
BMW X3 – 206 (down from 220)
SUV Large under $70,000:
Ford Territory – 1584 (up from 1114)
Jeep Grand Cherokee – 1405 (up from 1373)
Toyota Prado – 1235 (up from 909)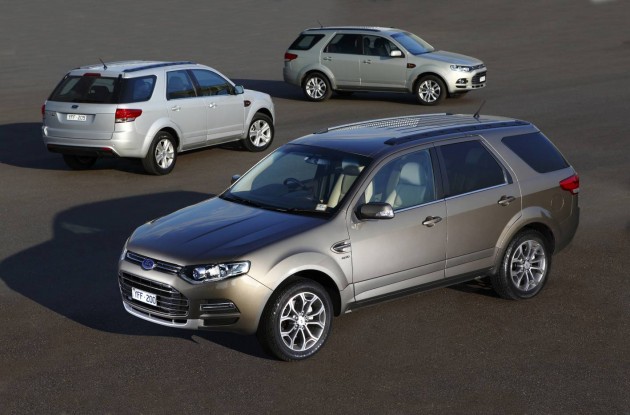 SUV Large above $70,000:
Mercedes-Benz M-Class – 280 (up from 220 in October)
Lexus RX – 249 (up from 195)
BMW X5 – 226 (up from 13)
SUV Upper Large under $100,000:
Toyota LandCruiser – 554 (down from 640)
Nissan Patrol – 153 (up from 136)
SUV Upper Large above $100,000:
Mercedes-Benz GL-Class – 72 (up from 48)
Lexus LX – 18 (up from 4)
Range Rover – 15 (equal)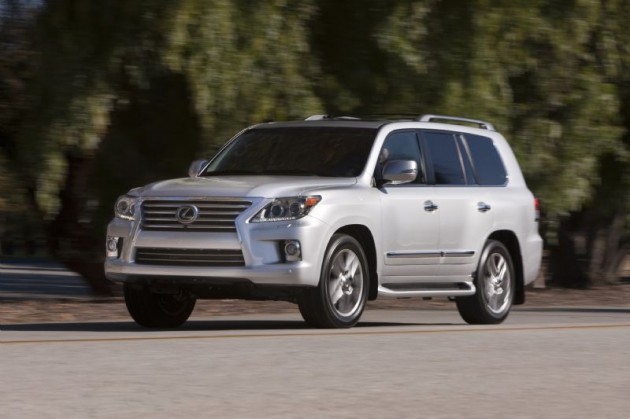 Overall, new vehicle sales in Australia in November increased by quite a margin compared with October; 96,924 new vehicle registrations compared with 92,603 of October. However, sales were down by 1.4 per cent compared with November 2012 figures.
As for what fuel types buyers preferred in November, the sales figures for private buyers in terms of vehicle fuel were as follows (passenger, SUV, and light commercial combined):
Petrol – 37,145 (up from 34,726 in October)
Diesel – 11,828 (down from 11,934)
Hybrid – 356 (up from 354)
LPG – 71 (up from 43)
Electric – 6 (up from 3)