The 2018 Mazda3-previewing Kai concept has been revealed ahead of the official Tokyo motor show debut later this week, showing off some truly elegant design details inside and out.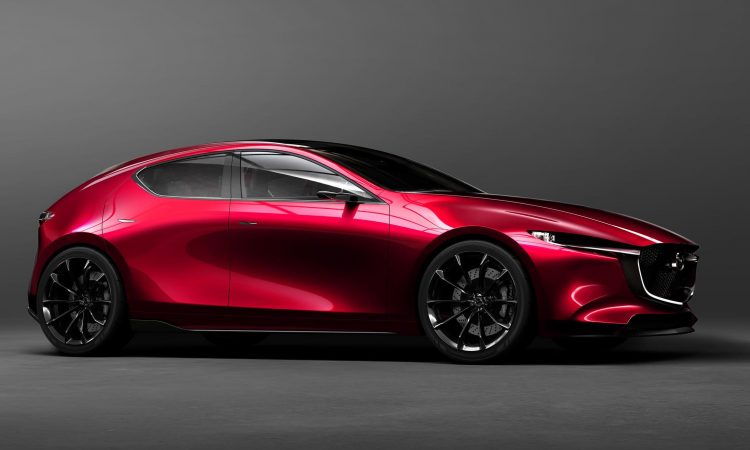 Previewed earlier this month, the Kai concept will showcase some advanced technologies inside and out. In particular, Mazda is looking to show off its new SkyActiv-X engine which is capable of ignition without spark plugs, similar to a diesel. Otherwise known as Spark Controlled Compression Ignition technology, the new engine promises vast improvements in efficiency and power.
As for the exterior design though, the Kai concept does look rather stunning. At the front you can see a larger interpretation of the company's latest inverted grille design, with sophisticated headlights tucked away under the huge wrap-around front guards. Around towards the rear the roofline elegantly curves around with some huge C-pillars and a small rear windscreen, with MX-5-inspired taillights.
The interior of the concept has also been shown, revealing a modern version of Mazda's current, arguably industry-leading decor. There's a sporty three-spoke steering wheel for the driver, indented dash fascia for the infotainment unit, and a high centre console to give the passengers a hunkered down feel. A flush version of Mazda's MZD Connect control can also been seen.
Obviously this is only a concept at this stage but it is expected to heavily influence the design of the next-gen Mazda3, due next year. Some of the finer details aren't likely to carry over to production, such as the massive wheels and cross-drilled performance brakes, and the side cameras that replace conventional mirrors.