Following up from the teaser sketches earlier in the week, Skoda has now unveiled its new Kodiaq GT four-door coupe SUV. It has been conjured up for the Chinese market.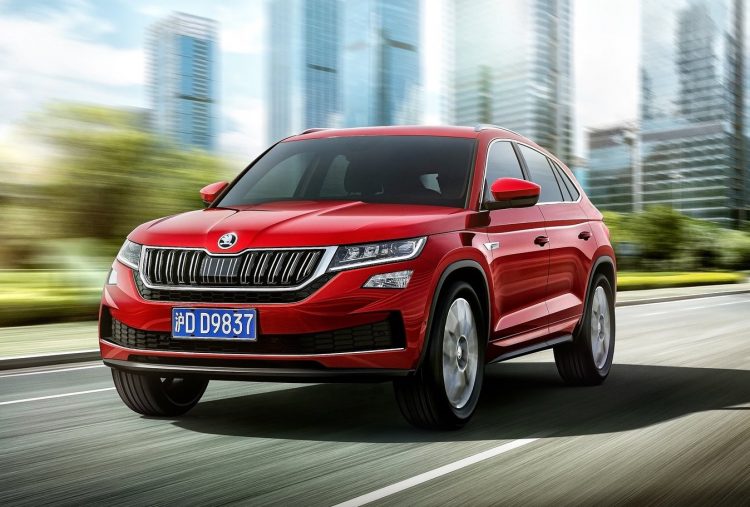 This is Skoda's first coupe-like SUV, based on its largest model, the Kodiaq. It also comes in as the new overall flagship model for the brand in China. With a length of 4.63 metres, it is quite a large vehicle, but it is slightly shorter than the regular Kodiaq that measures 4.69 metres.
While the front end is pretty similar to the regular model, it's the rear that changes the most. From about the B-pillar the roofline slowly slopes down to an angled tailgate, with a chunky, protruding cross bar that overshadows the LED taillights.
As for the interior, Skoda says it's a showcase of sporty and stylish tones, with high-quality materials throughout. A customisable digital instrument cluster is presented for the driver for that advanced feel. There's also a comprehensive touch-screen media interface that's packed with Apple CarPlay, MirrorLink, and Baidu's Carlife connectivity options.
Under the bonnet are two petrol options. Both comprise of a 2.0-litre TSI turbo, with the entry version producing 137kW and sending drive to the front wheels. The flagship variant generates 162kW and comes with all-wheel drive and a seven-speed dual-clutch auto DSG transmission.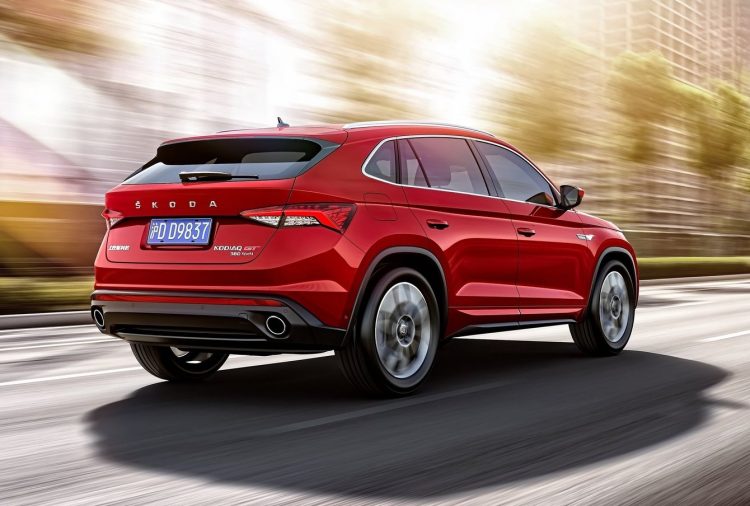 The new model completes a fleet of four SUVs from the brand. China is the only market in the world that has four SUVs by Skoda, including the Kamiq, Karoq, Kodiaq and now this GT. Dr. Ralf Hanschen, president of Skoda China, said:
"The Skoda Kodiaq GT is an important milestone in Skoda China strategy. Being the first coupé SUV in our model range specifically designed for the Chinese market. We are confident that this sporty and stylish Skoda model will appeal to new customer groups and provide an even more impressive driving experience for our customers in China."
At this stage there are no plans for the Kodiaq GT to be offered anywhere else in the world, including Australia. Australians are offered the regular Kodiaq, though.