It's Swedish, boxy shape makes it one of the most recognised vehicles of all time. It's synonymous with safety, utility and is perhaps the most conservative, egoless vehicle you could ever imagine. But, it is part of the retro era of the 1980s, and as such the 240 GL has developed its own cult following and is regarded as quite a cool car nowadays. If there's one car from yesteryear that we just had to test for one of our classic 0-100km/h videos, this was it.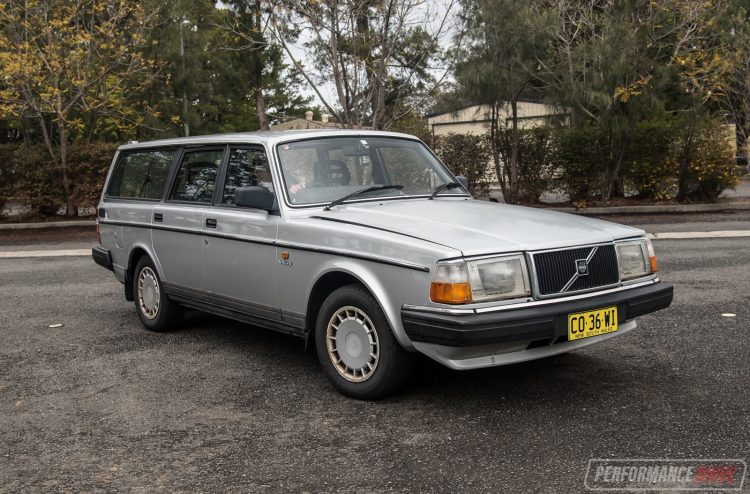 Here we have an original example from 1989, with an indicated 134,000km on the clock. It's in decent condition, with most of the original trimmings and components still intact and working as they should. It has had the common mechanical repairs and replacement parts over the years, but there's been no enhancements that would impact its performance. This car doesn't accurately represent how a factory 240 GL wagon would perform as new, but it does give us a beautiful representation on how a typical used example would perform.
Okay, so what are we dealing with? Under that oh-so-boxy bonnet is a 2.3-litre naturally aspirated four-cylinder petrol engine, using multi-point fuel injection. We can't find a definite figure for the outputs, but it seems this model series produced anywhere between 85kW and 100kW. This is likely the latter considering if features fuel injection. All of this is sent to a rear-wheel drive system via either a five-speed manual or four-speed automatic – auto in the case of this example.
Now, as you watch the video you might notice that we go past the usual 100km/h. However, that's because it seems the speedo gauge is a bit inaccurate on this car. Our Racelogic Vbox Sport showed 100km/h at an indicated 117-118km/h. Either way, the figures at the end are accurate in terms of the actual speed as recorded by the Vbox. As usual, we never time vehicles by simple looking at the car's speedo.
You might as well get yourself some popcorn, maybe pour yourself a nice cup and tea, and be prepared to have your mind blown over an extended period of time. This is what a Volvo 240 GL wagon does across the 0-100km/h sprint. You can also check out our similar video features of a Holden VL Commodore Turbo, Datsun 120Y, Ford AU Falcon, and BMW E30 M3.