An MTM Audi A1 has just run 324km/h (201mph) at a recent top-speed meet at Italy's Nardo high speed test track.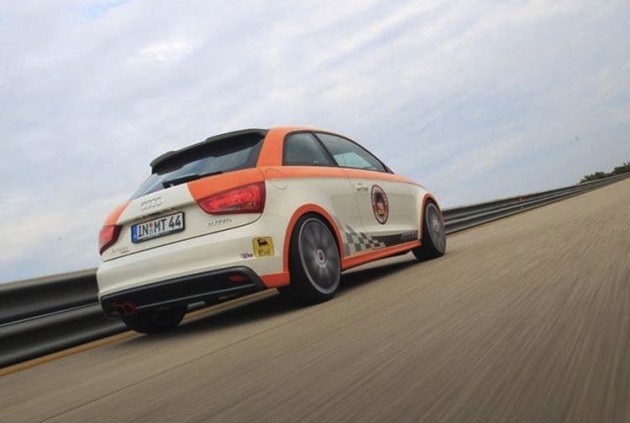 Even though the new Audi A1 has only just been released, Audi tuning specialist MTM has already taken a turn at extracting extreme horsepower out of it.
The MTM team managed to implant a 500hp (373kW) 2.5-litre five-cylinder motor into the Volkswagen Polo-based hatch. The awesome five-cylinder unit is based on the same engine from the already-quick Audi TT RS, which has 250kW.
The high amount of horsepower might seem great but it's the torque that pushes the car through the air at high speed that makes the difference, and in the MTM Audi A1 the engine delivers 599Nm. This, paired with Audi's quattro all-wheel drive system, creates a recipe for one mighty little pocket rocket.
Nardo is synonymous for attracting some of the finest tuned cars from around the world, such as the 9ff Porsche 911, G-Power's BMW M3 and various other elite tuning developments. It must have been a huge surprise to everyone at the track to see this little hatch cracking the 200mph barrier.
Nice work MTM.