Reports are circulating on the net suggesting the all-new McLaren P12 'mega Mac' will debut at the 2012 F1 Monaco Grand Prix. The car will be the successor to the mighty McLaren F1 of the Nineties, also known as the fastest car in the world at the time.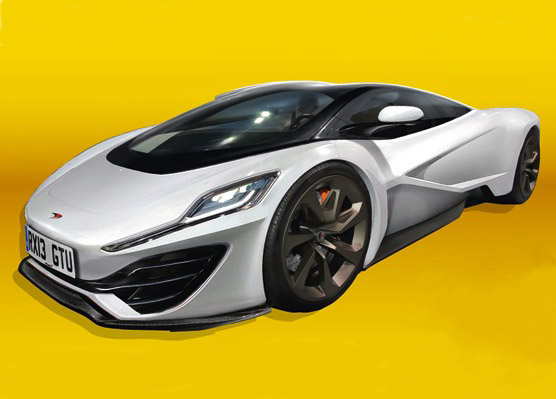 McLaren is looking to expand its range in the coming years, as well as open up more and more official dealerships around the world. A new flagship McLaren sitting above the MP4-12C is set to be part of the expansions.
Known internally as the McLaren P12, the new hypercar could potentially be one of the fastest cars in the world, if not the fastest, taking the title from the Bugatti Veyron Super Sport (431km/h). As far as we know, the new model is set to be powered by a heavily revised version of the 3.8-litre twin-turbo V8 seen in the MP4-12C.
They're talking super-supercar specifications with a speculated 597kW on tap. Further support could also come from KERS (kinetic energy recovery system), just like what is seen on F1 cars. The system has the potential to provide electric boosts in power on demand, while recharging batteries during deceleration. With a carbon fibre chassis, the entire outfit will apparently weigh in at just 1140kg.
According to a GTSpirit report, the P12 will be revealed at this year's Monaco Formula One Grand Prix in Monte Carlo on the weekend of May 26, possibly in front of only a handful of McLaren's closest clients. It's unknown if the car will be a concept version or a near-ready production car.
This early rendering (above) produced by CAR magazine in the UK is said to have been put together with insider help from those who have seen clay models of the P12. According to the sources the car looks like something out of the Hollywood movie iRobot.
The new McLaren is slated to go on sale some time in 2014. We'll keep you posted with more details as they come.