Here at PD we're always testing the latest cars that are freshly packed with technologies and mod-cons, and smart, powerful yet efficient engines. We thought we'd turn back the clock to rekindle what must have been an interesting spirit back in the 1970s and '80s.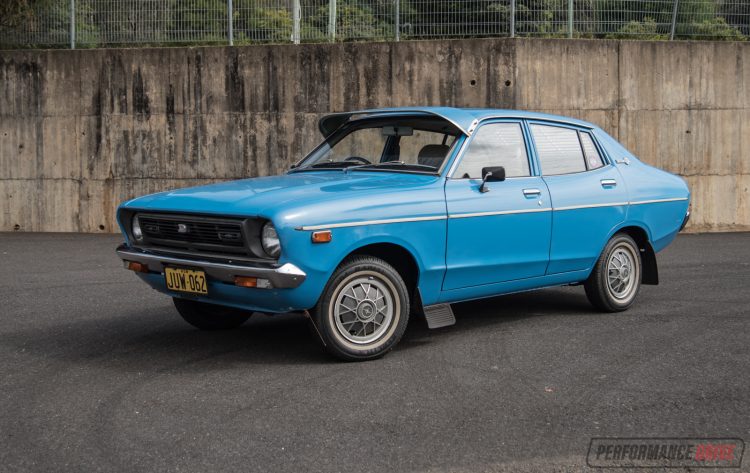 As part of our usual reviews we almost always test the performance of a vehicle, in terms of the main sprints like 0-100km/h and the quarter mile and so on. But up until this point we've never really had a firm baseline to stack cars against. What better vehicle to provide that baseline than a Datsun 120Y?
We recently sampled a fairly original and well-kept example, thanks to PD fans Andrew and his son Samuel, to see what sort of figures it could produce. It's interesting to hear what a carby vehicle sounds like too. And surprisingly, the noise levels are pretty much on par with some new model vehicles.
In terms of the specifications, the 1978 120Y was powered by a 1.2-litre naturally aspirated four-cylinder engine producing an almighty 51kW and 95Nm when new. This is sent through a four-speed manual transmission and into a solid axle rear-wheel drive system.
Kerb weight figures are difficult to track down, with some sources quoting 900kg and others as low as 770kg. We've put down 810kg, which comes from what seemed to be the most credible source we could find.
Take a look below to see how she goes. Obviously this was done as a bit of laugh, but if you'd like us to try and do more of these please feel free to comment away.