The BMW E30 M3 is regarded as one of the purest driver's cars of all time. It's forte is lightness matched with extremely agile and predictable handling, paired with a high-revving, naturally aspirated engine with rear-wheel drive and a manual transmission. It is the bee's knees of driver's cars.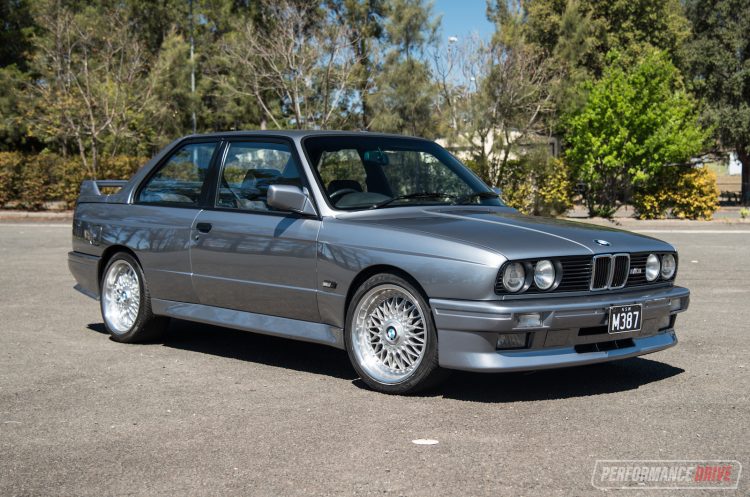 Unlike today's M3, the E30 and subsequent three generations after it, rely on raw naturally aspirated engine performance. It was available with a 2.3-litre four-cylinder, and later special 'Evo' editions were released with a 2.5-litre version throughout its lifespan from 1986 until 1992.
Unfortunately for us Australians, the E30 M3 wasn't officially offered here as it was made in left-hand drive only (except for just one special example, apparently). It wasn't until the next-gen, E36 model came along that the legendary nameplate hit the local market. However, it hasn't stopped a whole heap of E30 M3s entering Australia through importing, mostly from Japan, the United States and Europe.
This specific car that we were lucky enough to demonstrate for you is owned by a BMW fanatic from Sydney, thanks to Blinds by Peter Meyer. It's a 1987 example that was converted to right-hand drive some years ago. It's an immaculate job and remains in excellent, original condition.
There are very few aftermarket enhancements, aside from a suspension strut brace, an audio head unit for the dash, and a set of dished BBS wheels. Everything is period-matched though, aside from the CD player. And almost every panel and trimming that existed from factory is still present.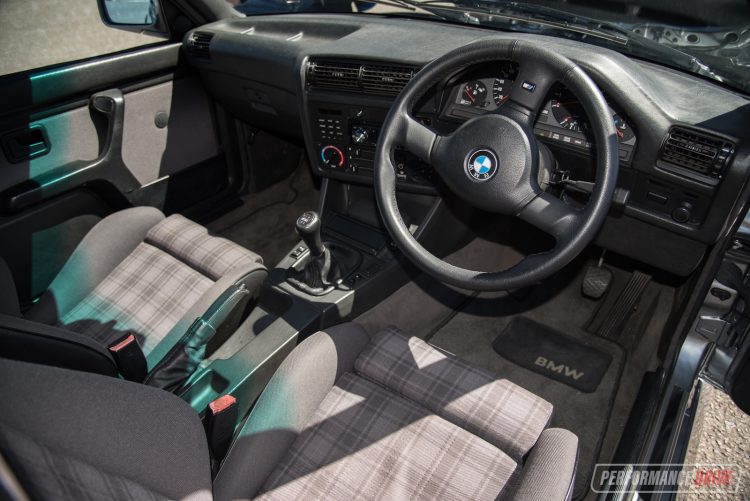 Inside, the tartan-trimmed bucket seats are in great condition, and even the console and dash presents very well. This could be a sign of how well these were made, but also how well the owner has kept this example. Sitting inside, it's interesting to see how close everything is. It's not cramped, at all, but compared with today's cars with their thick doors and distant dash and windscreen, this is a very physical and tactile experience.
We've put together one of our popular '0-100km/h & engine sound' videos for you to demonstrate how it goes and sounds. We did time the acceleration runs with our Vbox Sport, however, only with limited attempts due to time constraints. This resulted in what you might see as slower-than-expected times.
On a grippier surface we have no doubt it could perform quicker sprints. But then again, it's not just about the straight-line performance. Take a listen to that trademark quad throttle-body induction scream.