Rumours are afloat again surrounding the possibility of Toyota finally launching a hot hatch version of the ever-popular Corolla to compete with the likes of the Hyundai i30 N and Peugeot 308 GTi.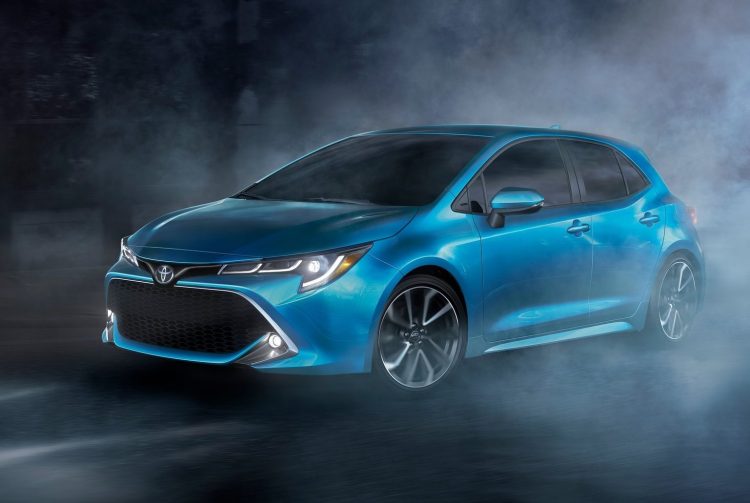 According to an Auto Express report, the latest Corolla could be a candidate for Toyota's GRMN treatment. Gazoo Racing is Toyota's official motorsport partner, and has previously developed a potent, racy version of the Yaris which was called the Yaris GRMN.
The publication managed to work in a chat with Toyota's European CEO, Dr Johan van Zyl, on the sidelines of the 2018 Paris motor show currently underway. He said the goal is to provide a wide range of Gazoo Racing models for customers to help bring excitement to the brand.
"So as we go along with our product range we will look at every one of the products and say ok what is possible? Does this model suit the GR brand? Can we make some excitement with it?"
Since the Corolla is one of the freshest models to hit the showroom, and the fact that it already looks pretty hot in top ZR form, it's believed this model could be next on the agenda. It's rumoured Gazoo Racing might use the Corolla's hybrid tech to boost performance as well. Elaborating, van Zyl said:
"I think that's what we are trying to say with the fact we have launched the 2.0-litre hybrid in the Corolla range. We are saying it is possible. We can make a more exciting, sporty hybrid. The technology is there. It's just the way you tune it."
It's also possible Toyota could use its new turbo engines as part of the mix, with either the '8NR-FTS' 1.2-litre turbo from the C-HR and JDM-spec Corolla Sport, or the 2.0-litre turbo from the Toyota Crown and various Lexus models. A further stretch could be to turn to its connections with BMW and borrow one of its units.
Nothing is official yet though so for now all we can do is dream. Given the Corolla is the best-selling small car in the world, Toyota will probably want to make sure it gets a hot hatch perfect before releasing it. If it does decide to go down that path.