BMW is planning to unveil an all-new concept car at the upcoming CES event in Las Vegas next moth, called the Vision Car concept.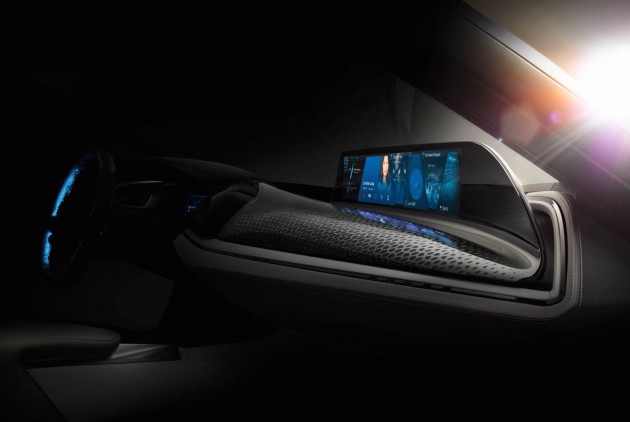 So far only this teaser image has been released, showing a quick view of the futuristic dashboard and fully digital instrument cluster. BMW says it gives us a preview of what a future interior might look like.
Part of technology will include a new "AirTouch" system which allows users to control on-board entertainment, sat-nav and connectivity functions using only arm and hand gestures.
Thanks to a number sensors, AirTouch is able to see hand movements in certain positions of the cabin, allowing users to make selections without actually touching the dash. Confirmation buttons are also available for the driver and passenger. BMW says:
"The intelligent AirTouch menu control reduces the number of steps needed to make a selection. For example, when activating the phone pad, the system automatically brings up contacts or call lists to the top select level so that a call can be made with just one further action. AirTouch recognises which selection and control steps are required next and displays them in advance."
All will be revealed at the Consumer Electronic Show, running January 6 to 9. Stay tuned for plenty of updates.