Honda has rolled into the 2015 Auto Shanghai event with one of the more eye-catching concepts to be unveiled at the show this year, called the Concept D.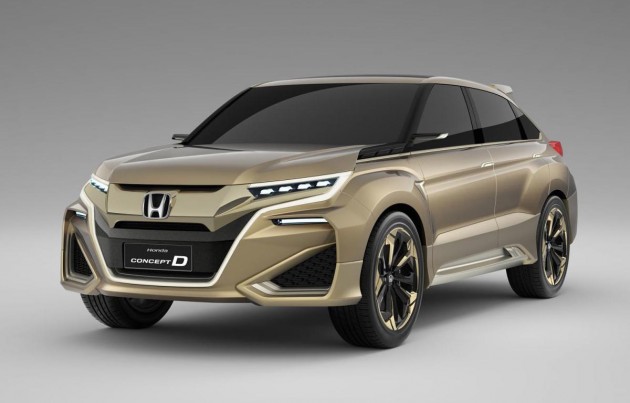 The design draws influences from the HR-V, and then turns them up to 11. There are very, very angular themes for the body design, with large front air intakes, a complex rear diffuser system, and plenty of angles and attitude. A set of 21-inch alloy wheels are made to match, wearing 285 tyres.
No further details have been released by Honda in terms of specifications, but the Japanese manufacturer says the Concept D will inspire a future flagship model for domestic release in China. Seiji Kuraishi, president of Honda Motors China, said:
"Including this Concept D, which is a proposal for a new value that only Honda can provide as the pioneer of the SUV market in China. We would like to continue providing attractive products equipped with our advanced technologies to our customers in China. Toward this end, we will accelerate the localization of our business in China."
There's no denying the Chinese market is really booming at the moment, with more and more exclusively-made vehicles popping up every year. The production version of this should do very well, especially if it carries over a similar design theme.