Toyota unveiled its all-new Yaris hot hatch earlier this year, but until now no details have been confirmed regarding the engine.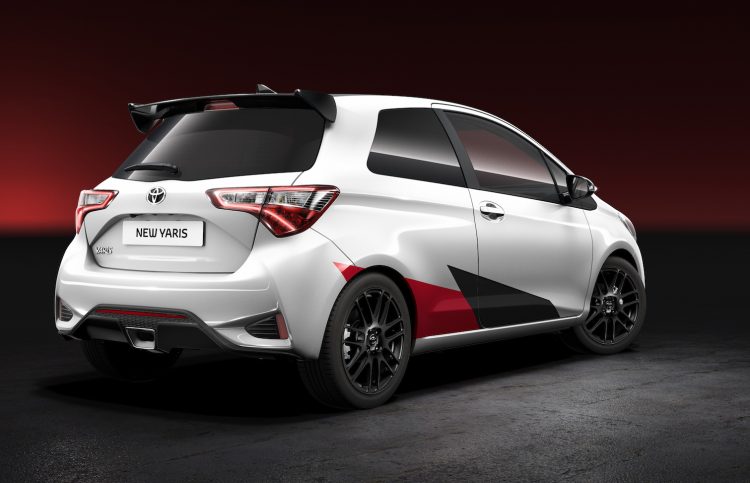 Speaking about its presence at the upcoming 2017 Geneva Motor Show, Toyota confirmed the sporty Yaris will in fact feature a 1.8-litre supercharged four-cylinder engine producing over 153kW.
This will give it decent shove against rivals such as the Volkswagen Polo GTI (141kW) and Peugeot 205 GTi (153kW). It will also be one of the larger-capacity engines for the compact car class, which should equate to impressive low-down torque.
In confirming the news, Toyota says the micro hot hatch will be called the Yaris GRMN. This means it will be the work of Gazoo Racing, which is Toyota's motorsport partner. GRMN actually means Gazoo Racing Masters of Nurburgring, potentially hinting at a new compact car lap record being in the pipeline.
The entire reasoning behind Toyota offering a proper hot hatch, aside from helping it spice up its range, is to help celebrate its return to the World Rally Championship this year. And so far the Japanese company has been very successful, posting a second-place in round one and first in round two.
It's unknown at this stage which markets will receive the Yaris GRMN, including if it will reach Australia. We can only hope so. All will be revealed by March 7.