An interesting sketch has surfaced online showing what appears to be a jumped up Kia Soul. The image is thought to be a preview of what Kia could be planning in the near future.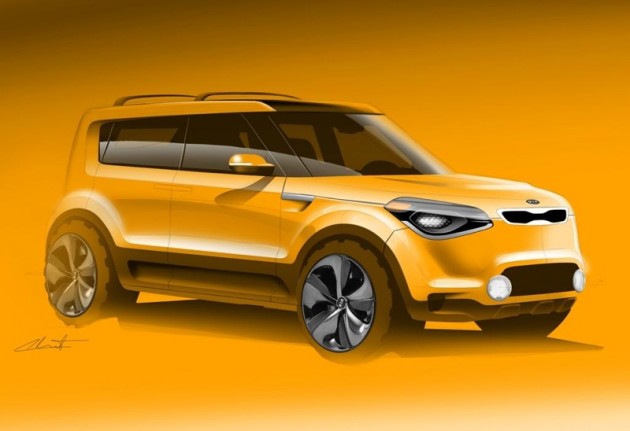 The image was first conjured up by Kia World, showing a clear relationship with the Kia Soul only with a slightly raised body with a rugged off-road-ready character.
It's believed Kia could be planning to unveil a concept vehicle along the same lines in the near future, previewing a possible new showroom model. With SUVs being one of the most popular market segments, it certainly wouldn't come as a surprise.
No official details have been uncovered about such a model or concept at this stage. Judging purely by the sketch, the Soul SUV/crossover would feature a larger and chunkier tyre package, black plastic panel cladding around the wheel arches and along the sills, as well as roof racks and flush door handles.
The ride height also appears to be raised, offering more ground clearance for mild off-road capabilities, while underneath would likely feature an all-wheel drive system.
With the Kia Soul already regarded as a somewhat adventurous model that's 'young at heart', so to speak, an SUV-style version could be the perfect addition for the lineup.
We'll keep you updated with official word as soon as we hear more.