This is the new Tesla Model Y. It has just been revealed during a special event in the US and live-streamed online. The Model Y comes in as the electric vehicle company's new mid-size four-door coupe SUV, with an option of up to seven seats inside.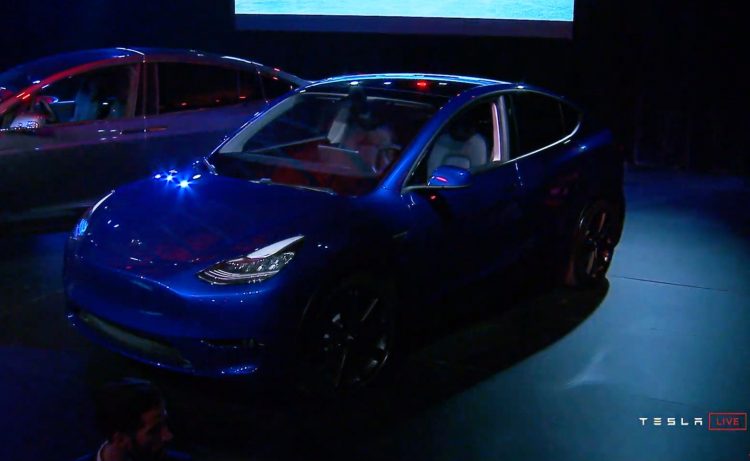 You can think of it as an SUV version of the Model 3, standing with a slightly larger footprint in terms of overall length and width. However, unlike a traditional SUV, the back showcases the trendy sloping hatch lid which gives it a coupe-like profile.
Power is set to come from a range of lithium-ion battery configurations, with four main options confirmed. There's two base model versions with two-wheel drive, and two dual-motor models with all-wheel drive. Acceleration from 0-60mph (97km/h) can be done in as little as 3.5 seconds, with a maximum range of up to 300 miles (483km).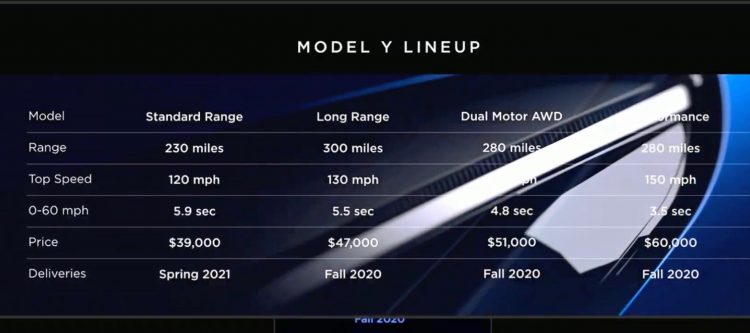 Like the Model 3, the Model Y features the horizontal touch-screen command centre (15-inch) on the dash as opposed to the portrait-style units in the Model S and Model X. The screen leaves essentially no buttons or additional controls around the dash, resulting in a very clean and clutter-free environment. Speaking about the new model, Tesla said:
"Model Y is designed to be the safest mid-size SUV. Built from the ground up as an electric vehicle, the low centre of gravity, rigid body structure and large crumple zones provide unparalleled protection. Its aerodynamic design and leading battery technology also make it highly-efficient in terms of energy usage, meaning you can achieve better range with less energy than other EVs on the market."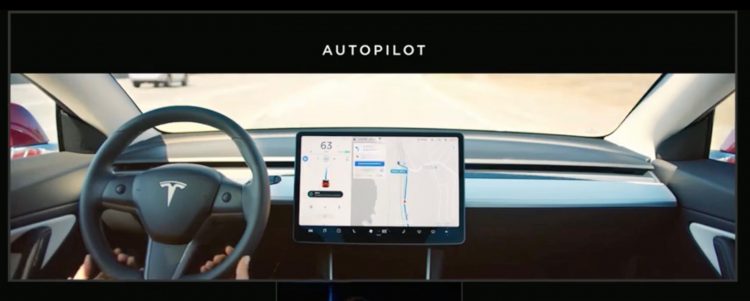 Tesla says prices will start from US$39,000 for the base model. Deliveries for the top three models are scheduled to start in the third quarter of 2020 in the US, while the base rear-wheel drive variant isn't set to arrive until the second quarter of 2021.
NOTE: An initial edit of this story featured the live stream video, which could be watched from the start. However, it seems Tesla has pulled down the video from its YouTube channel.