HSV has confirmed the production of three final limited edition models for 2016, sadly marking the end of the road for the iconic LS3 V8 powerplant.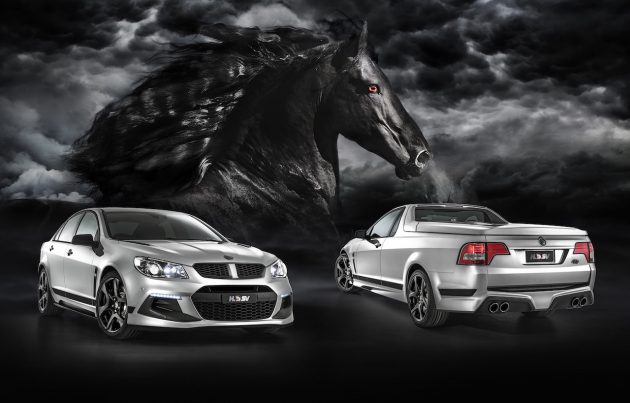 After its introduction in 2008, three upcoming models will be the last to feature the 340kW, 6.2-litre V8 engine. Billed as a "final buy" opportunity for HSV enthusiasts and collectors alike, the first model will be the SV Black, in Maloo and Clubsport R8 guise.
Styling wise, the SV Black takes inspiration from the current Clubsport and Maloo LSA models, adding 20-inch satin black alloys, four-piston AP racing brake calipers finished in black, black door surrounds, badging and shadow-chrome exhaust tips.
Production will begin in June of this year, with prices starting at $62,990 for the Maloo R8 SV Black, and from $65,990 for the ClubSport R8 SV Black.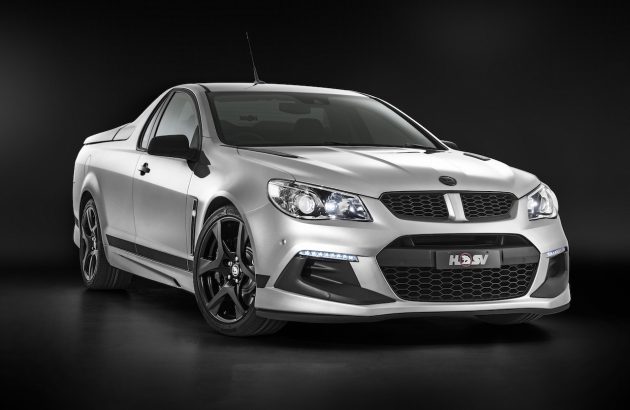 HSV has also confirmed the production of two more models powered by the outgoing LS3 V8. Production is penned for September this year for the launch of the Grange SV and ClubSport R8 Track Edition.
Limited to just 50 units, the Grange SV is set to be HSV's most powerful and luxurious limousine, complete with magnetic ride control, a lavish Onyx leather interior, 20-inch alloys, unique ID and sill plates, and black accents for the front grille. The Grange SV is priced from $86,990.
The ClubSport R8 Track Edition is HSV's latest track machine, based on its supercharged brother, only using the LS3 V8. The Track Edition receives special touches like 20-inch Blade forged alloys, and yellow AP Racing six-piston brakes – usually only offered with the GTS.
The ClubSport R8 has also had its suspension upgraded with stiffened springs and dampers, a Hyperflow spoiler, a suede steering wheel and unique ID plate to mark its exclusivity. Production is capped at just 150 units, plus six for New Zealand.
HSV is expecting all models to be sold out well before their respective release dates. HSV's managing director, Tim Jackson, said:
"With all three limited edition models, our focus has been on building vehicles that offer outstanding levels of content, exclusivity and value. We're confident we've delivered on all counts and that our fan base will be eager to capitalise on this last opportunity to buy an LS3-powered HSV, especially at these prices."