The hottest ever version of Lotus's ballistic extruded-aluminium Exige has been unveiled; the Exige Sport 380. It features aggressive aero and a more powerful engine.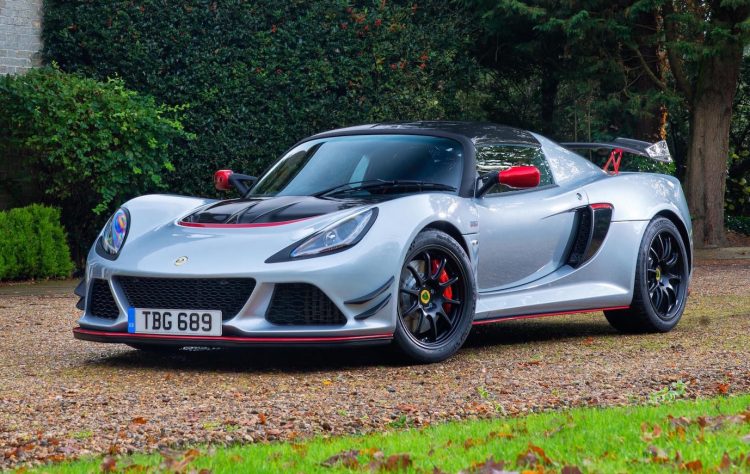 The Sport 380 can be marked out with anodised red highlights, a far more aggressive aerodynamic kit that was perfected in a wind tunnel, carbon fibre sill extensions and air deflectors and special wheels/tyres. The aero improvements mean it generates 140kg of downforce when travelling at its 286km/h top speed. 0-100km/h, as you're probably wondering, arrives in just 3.7 seconds, whether you've specified six-speed automatic or manual transmissions.
To get a faster Lotus you'll need the sub 900kg, 336kW 3-Eleven, which is a hardcore track-focused model and more compromised than the Exige Sport 380.
Lightweighting measures include carbon fibre seats, lighter rear lights, a lithium-ion battery and grooved two-piece brake discs. These bring weight down to 1020kg, giving the car a power:weight ratio of 255kW/tonne.
The Toyota 2GR 3.5-litre V6 with its supercharger has been massaged to produced 238kW and 420Nm. Lotus has also increased the fuel tank to 48 litres for added touring range.
No word yet on a local release, but the local Exige starts from AU$132,990 for the 258kW/400Nm Exige S which weighs 1176kg.