As a way of celebrating a recent Facebook milestone of 500,000 'Likes', Audi has put together a video using an Audi R8 to write the digits on the ground in donuts and wheelspin.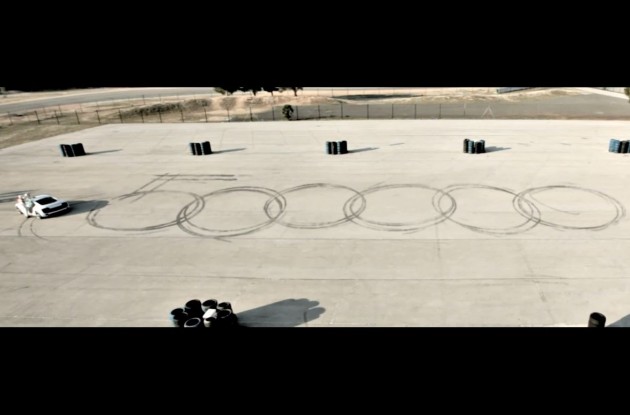 The Audi R8 comes with Audi's quattro all-wheel drive system, however, as you can see in the video, most of the power is sent to the rear wheels during certain demands. The celebratory burnout effort was piloted by race driver Dindo Capello.
Well done on the Facebook Likes Audi, and nice circle work.
Click play on the video below to check it out.