Porsche is one of only a few remaining manufacturers to continue to offer a manual transmission for its vehicles. And reiterating that point, it has just announced such an option for the new 992 911 Carrera S and Carrera 4S.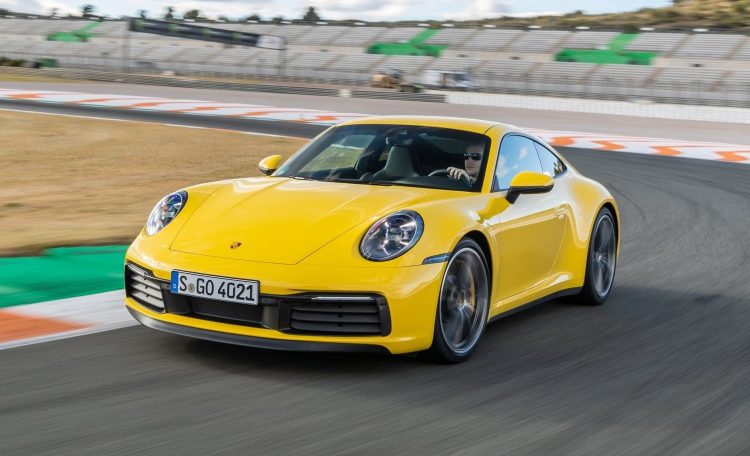 It's a seven-speed manual transmission with traditional three pedals below, giving the driver the ultimate engagement and interaction with the car. Porsche says the manual is being offered at no extra charge to the buyer, although, we suspect there might be a slightly longer delivery time for certain markets.
Going for this option also brings in the Sport Chrono pack, including Dynamic Drivetrain mounts, PSM Sport mode, rev-matching for race-like downshifts, and the drive mode switch on the steering wheel with Normal, Sport, and Sport Plus driving modes. There's also an Individual mode allowing drivers to customise and preset certain settings.
Also standard with this option is a mechanical limited-slip differential for the rear axle. It includes Porsche's latest torque vectoring technology for optimum traction. It replaces the standard variable electronic-type limited-slip diff setup featured on the PDK auto models. Speaking about the manual option in a statement, Porsche said:
"The manual transmission option combines a particularly engaging driving experience with compelling performance. The 911 Carrera S with manual transmission can accelerate from 0 to 60 mph in around 4 seconds and reach a top track speed of over 190 mph."
With a 0-60mph time of 4.0 seconds, that translates to around 3.8 seconds for 0-100km/h. That would be up from 3.5 seconds in the PDK auto Carrera S with the Sport Chrono pack. It might be a tad slower but we're sure there will be plenty of purists out there willing to make the sacrifice.