In a recent statement outlining Volkswagen's future plans in regards to its new board of management, the company has confirmed the next-gen Phaeton flagship sedan will be offered with a fully electric powertrain.
The Volkswagen Phaeton wasn't ever officially sold in Australia, but it has accumulated quite a following both in Australia and overseas. It hasn't been updated since 2010, however, there is now confirmation an all-new model is coming.
Volkswagen said the new model will be the brand's flagship over the next decade. And despite the recent diesel scandal which has resulted in various future projects and plans being put on hold until costs have settled, the new Phaeton will go ahead.
It's been confirmed the next model will feature a pure electric powertrain, offering "long-distance capability", along with advanced connectivity and next-generation driving assistance systems.
As for the exterior styling, well, VW is calling it an "emotional" design. It is likely to carry over the company's latest styling theme, similar to the C Concept GTE concept pictured above. We can probably expect a clean and smart front end, with a sophisticated horizontally-themed front grille, a slab-like torso, and a typically neat rear end.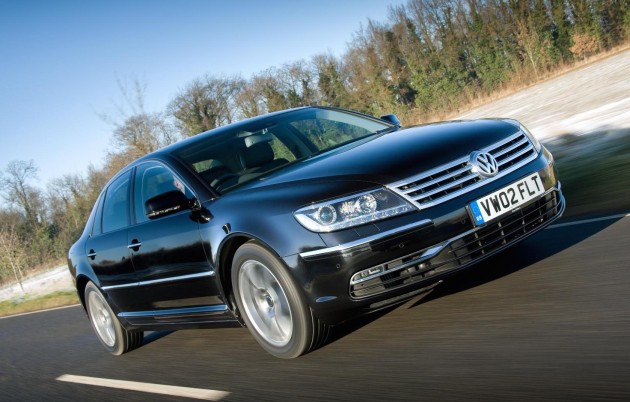 In other company news, Volkswagen will switch to only installing diesel engines with SCR (selective catalytic reduction) and AdBlue technology in Europe and North America as soon as possible. There will also be a major development trust for the MQB platform, whereby VW's passenger car division will hold responsibility for development within the VW Group network.
Volkswagen also has plans to introduce a new 'MEB electric toolkit'. It will be a multi-brand toolkit suitable for passenger cars and light commercial vehicles, allowing a standardised electric drive system with a range of around 250-500km. It will be designed for all body structures and body types. CEO Dr. Herbert Diess spoke about future plans, saying;
"Together with my board of management colleagues and the entire team we are working at top speed on these issues. Time and again, the Volkswagen team has proved it stands united and is fully focused on shaping the future, particularly when times are tough. We have now laid the further foundations for that."