Mazda has previewed the Mazda MX-5 GT concept ahead of its 2012 Goodwood Festival of Speed debut, in just a few days time. The special roadster is based on the GT racing versions, and features body modifications and a tuned engine.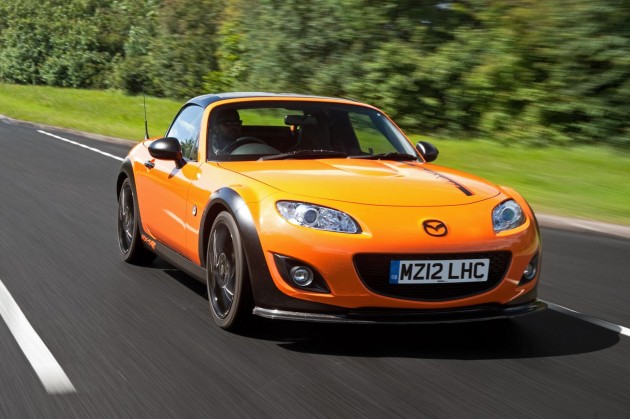 Starting with the engine, the Mazda MX-5 GT concept gets a 2.0-litre naturally aspirated four-cylinder item producing a healthy 153kW of power. This is quite a step up from the standard car's 118kW rating. The extent of the tuning is yet to be revealed.
Like the engine, the mechanical hardware underneath the MX-5 GT has also been heavily revised, to suit track driving. There's sports tuned suspension, lowered front and rear, to enhance the MX-5's already well-sorted grip and handling performance, while slick tyres are also fitted.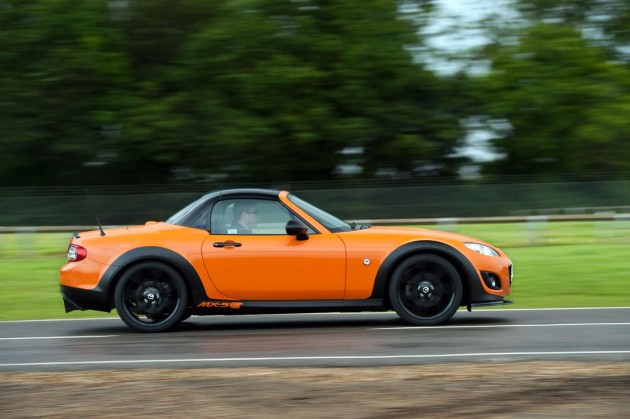 As for the exterior, it features a distinct two-tone colour theme in orange and black. Black highlighted wheel arches give it a tougher stance, while the body gets a carbon fibre front spoiler, a carbon rear diffuser, centrally-mounted exhausts, and neat little lip spoiler on the boot.
Mazda is yet to reveal the interior, however, the company says it does feature various carbon fibre highlights. As you can see, it also gets a black and orange theme, with Recaro bucket seats and a roll cage.
Like all MX-5 concepts, we wish Mazda would just release one onto the market already. The MX-5 is a great little sports car, why not keep it alive with more powerful special editions like this?
Mazda will be running the GT concept up the hill climb at the event. The 2012 Goodwood Festival of Speed starts on June 28.