Following a stellar year of sales around the world, Volvo Cars set a new global sales record in 2018. It broke the 600,000-unit milestone for the first time in the company's history.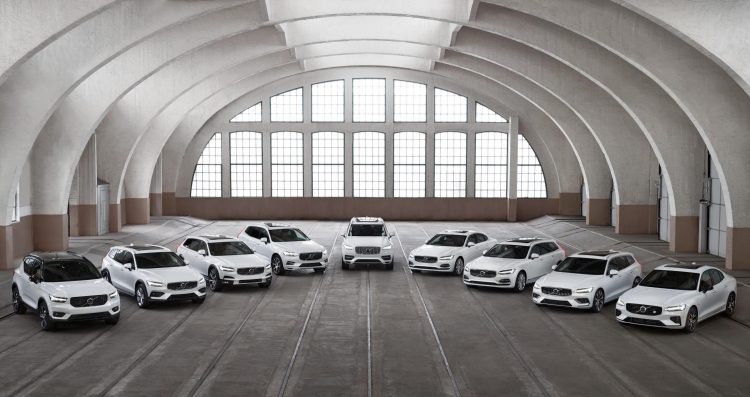 Volvo Cars sold 642,253 vehicles in 2018, up 12.4 per cent on the previous year's effort. This is an all-time record for the Swedish, Chinese-owned car manufacturer, since the company was founded in 1927. It's also the fifth straight record for annual sales for the brand.
Strong demand for its all-new SUV range helped maintain healthy sales increases throughout the year, especially in the Chinese, US, and European markets. Volvo also reported positive figures in the month of December, with 60,157 vehicles sold, which is up 2.8 per cent on the same month last year.
The biggest contribution came from the European market, where 298,625 Volvo vehicles were purchased during the year. This is up 6.4 per cent. Following that, China contributed 130,593 sales, up 14.1 per cent, and then the US with 98,263 sales. The US reported the biggest growth, with its figure jumping an impressive 20.6 per cent.
So, what was the best-selling model? The Volvo XC60. This sits in the very popular mid-size SUV market segment, where it found 189,459 sales (up from 184,966 units in 2017). Following as second most popular was the large XC90 SUV, with 94,182 sales (up from 87,518), and then the V40 with 77,587 units (down from 95,370).
As for Australia, Volvo sold 6693 vehicles here during 2018. This is up a whopping 43.0 per cent on 2017 efforts, largely thanks to a fresh range of models joining the showroom fairly recently including the new XC40 small SUV.
The most popular model locally was the XC60, as with the rest of the world. It contributed 2827 units, up 49,5 per cent. Sitting as the second favourite was the new XC40, with 1588 sales, followed by the XC90 with 1170 sales (up 7.7 per cent).