The Spyker B6 concept has been revealed just ahead of its public unveiling at the 2013 Geneva Motor Show in just a few days. The concept is set to spawn a production car designed to rival the likes of the Porsche Boxster.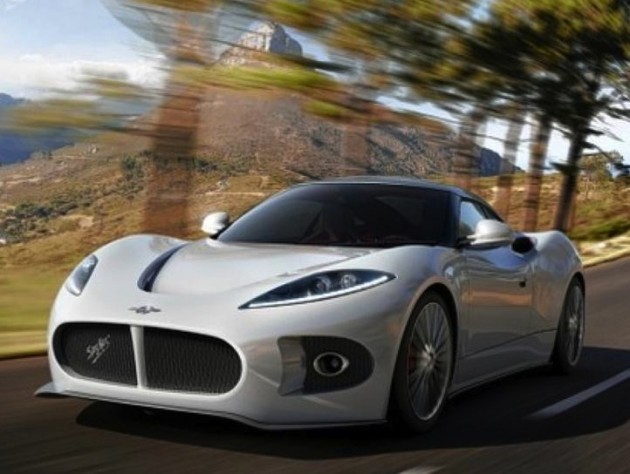 Official details are yet to be released, however, according to reports, power will come from a mid-mounted V6 engine producing around 280kW. This should allow the uniquely-styled B6 to sprint from 0-100km/h in under 5.0 seconds.
Part of the performance will come thanks to a lightweight body and chassis setup comprising of carbon fibre for the body and aluminium for the chassis. An overall weight is tipped to be under 1397kg.
Speaking of the body, the Spyker B6 concept showcases traditional design themes by the Dutch company. There's a large open grille 'mouth' at the front, curvy body lines, sharp LED-encrusted headlights, and a pair of engine intake vents on the muscular rear haunches.
Although it is just a concept at this stage, a production version is said to be on the way. It's understood the production car may wear the badge 'Venator', which is Latin for hunter.