Dutch sports car maker Donkervoort has revealed its latest creation called the Donkervoort D8 GTO. It uses an Audi TT RS 2.5-litre howling five-cylinder engine.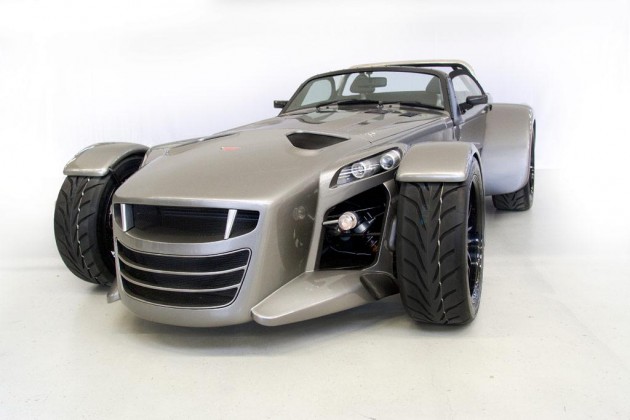 Imagine a very lightweight car, around 700-750kg in this instance, powered by arguably one of Audi's best modern day engines. That's exactly what Donkervoort thought when coming up with the Donkervoort D8 GTO.
It features a tuned version of Audi's 2.5-litre five-cylinder engine – producing 250kW in factory form – developing 298kW of power and 450Nm of torque. The power level is switchable via an in-dash module swapping between 250kW and 298kW outputs at the touch of a button.
Donkervoort says the unit is powerful enough to propel the Caterham-like open-wheel D8 sports car from 0-100km/h in just 3.0 seconds and on to a top speed of 255km/h. Traction control, which can be turned on/off, is available for the first time in a Donkervoort, a handy feature for quick getaways in wet conditions.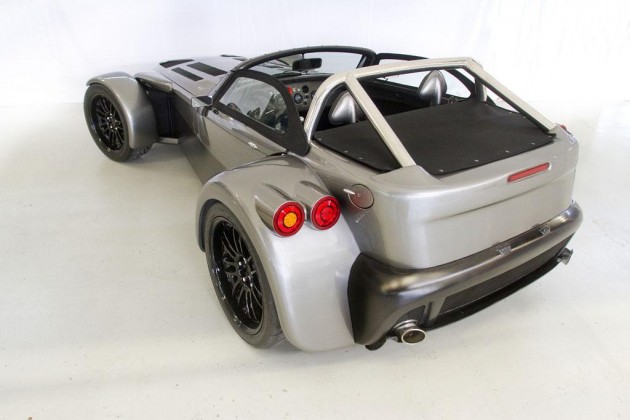 The Donkervoort D8 GTO is able to be light in weight not only thanks to its minimalist body character, but also thanks to its construction which consists of carbon fibre and fibreglass for the body, wrapped around a tubular steel and aluminium hybrid chassis.
The engine is also made 30kg lighter than the production Audi item thanks to a revised intake manifold, which also improves flow and horsepower.
Donkervoort will be making just 25 Donkervoort D8 GTO examples. Prices range from 100,000 to 150,000 euros (approximately AU$), depending on options. Deliveries are set to take place halfway through 2012.
We can't wait to see one of these things tearing up some laps out on a track. We'll keep you posted with any videos or European car reviews we find.